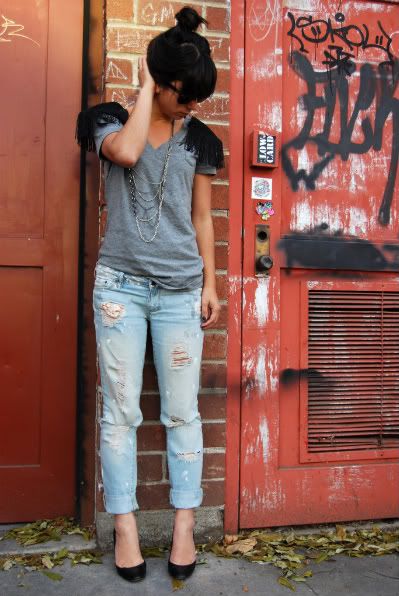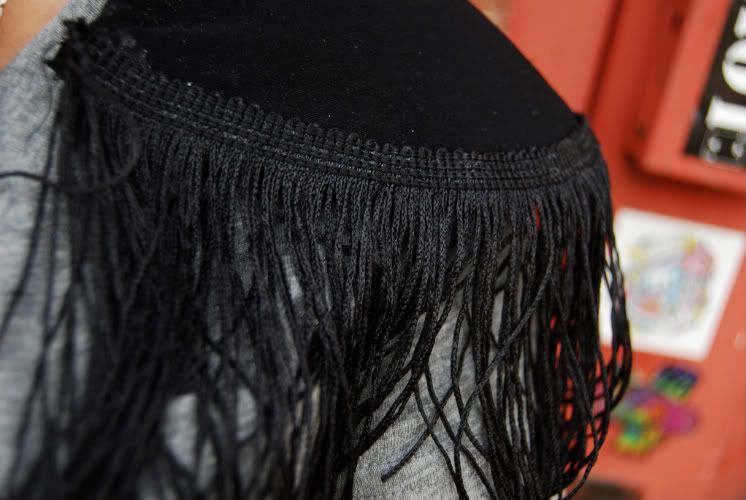 As is the case with all of my DIY posts, as long as there is glue, scissors and minimal sewing involved, I'm cool with it. This project was no different.
Lazy? Maybe I am.
I originally got this idea from Ms. Arabelle of
Fashion Pirates
, when she was sporting a similar t-shirt at the New York City Weardrobe conference. Then I also spotted it on Andy of
Style Scrapbook
. Enough was enough. I had to make my own.
Well two shoulder pads (from an old blazer), some fringe ribbon (purchased at Wal-Mart), some glue and sewing later, I had my bold shoulder buddies.
Now go get your own. Carry on.
Shirt: Grey v-neck, Target
Jeans: Distressed bullhead jeans, PacSun
Shoes: Black heels, Aldo
Jewelry: Multi-layer silver chain necklace, Simply Vera