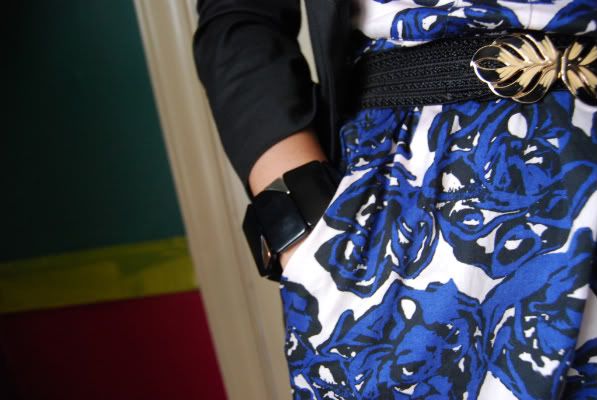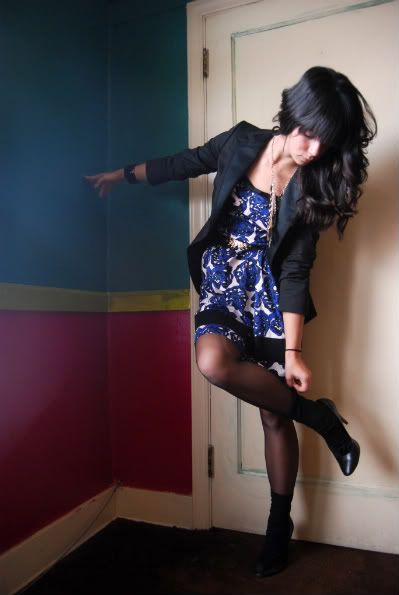 Thanks for all your well wishes this week. I didn't mean to sound so self-absorbed in my post the other day. But we've all been there and it means a lot to me that you guys put up with my whining.
So thank you. Tons. It helped more than you know.
On to the outfit, though as I'm still not feeling super inspired to write tons. I pulled out this Target dress this morning, which reminded me of Sunday's launch of the
Rodarte line for Target
. Super stoked. You better believe I'll be there, first thing in the morning.
Happy Thursday, everyone.
Blazer: Black tuxedo blazer, Express
Dress: Strappy floral dress, Target
Tights: Black sheer tights, Target
Shoes: Black heels, Aldo
Socks: Black trouser socks, Target
Belt: Elastic band belt with gold clasp, vintage