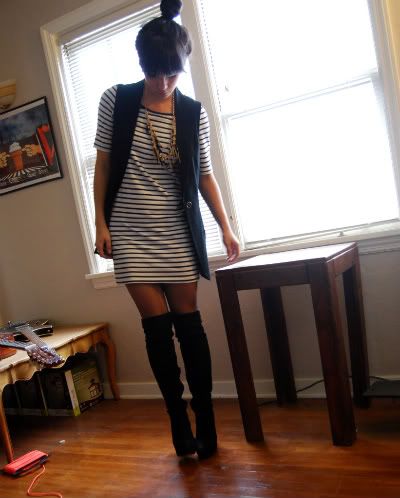 Considering I've worn several incarnations of this particular outfit this weekend, I figured I should document it.
So here it is. Documented.
And I must say, these boots have indeed paid for themselves. Never before have I sported a pair of shoes that have garnered so many people to admitting that they want to make out with them. (The shoes, not me, duh.)
Hope you all had a great weekend! Stay warm!
Dress: Black and white striped shirt dress, H&M
Vest: Black long tuxedo vest, Urban Outfitters
Shoes: Brittany over-the-knee boots, Topshop
Tights: Black sheer tights, Evan-Picone