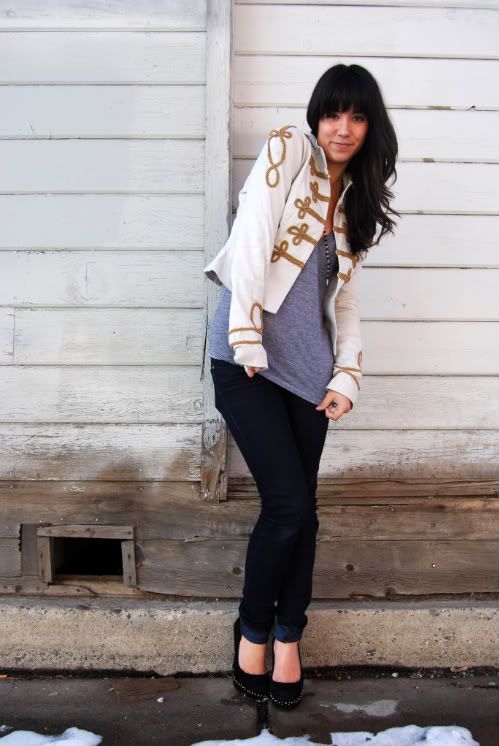 I know. I know. I blend into this wall. My go-to red wall was blocked by a bunch of parked cars today, so this had to suffice.
As for the jacket, I know this is about eh, six months behind everyone else, but I finally got my hands on one of the BB Dakota Battalion jackets, thanks to the lovely folks at
ModCloth
. I styled it rather simply today, as I was running out of the house to do some last minute errands before next week.
Our freak snow storm (evidenced above) lasted for most of the evening and is currently melting today. But don't let the puddles of watery snow fool you. I was cold as hell for these photos and laughing only because I couldn't feel my fingers anymore.
I know I bitch about you sometimes, but where are you summer??
Jacket: Battalion jacket, BB Dakota, courtesy of
ModCloth
Shirt: Grey v-neck t-shirt, American Apparel
Jeans: Dark skinny jeans, BDG
Shoes: Black suede platform pumps with studs, Steve Madden