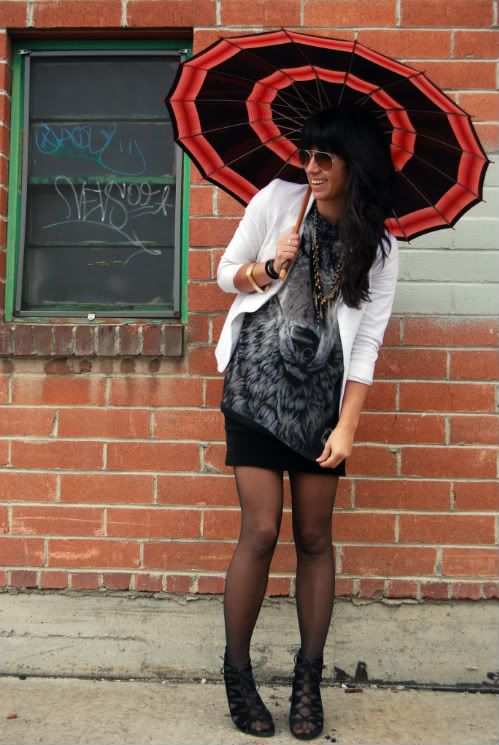 I used to make fun of one of my friends who would always have such a soft spot for these kind of shirts at Savers -- the picturesque lone wolf or elk, on a mountaintop, so dramatic. And here I am. Wearing one. Oh, how the tables have turned.
Fun fact: Did anyone know that today is supposed to be the
most depressing day of the year
? Odd, considering that my day is actually off to a pretty darn good start.
Happy Monday, everyone!
Blazer: White linen blazer, Urban Outfitters
Shirt: Wolf t-shirt, Savers
Skirt: Black velvet mini, H&M
Tights: Black sheer tights, Target
Shoes: Black wedge heels, Aldo