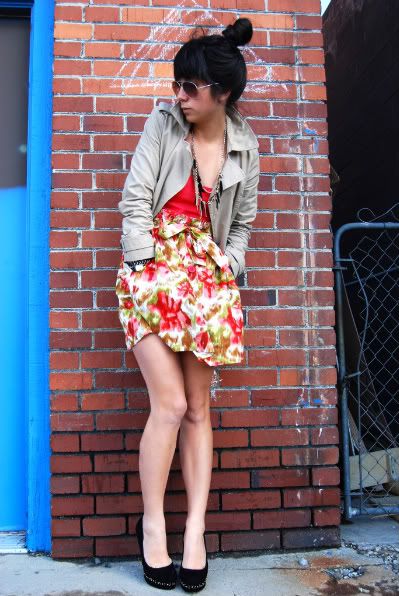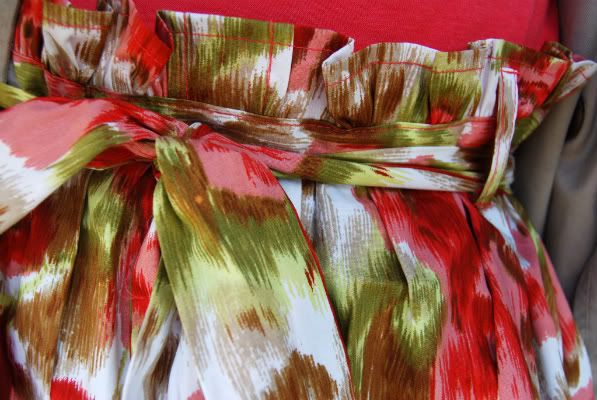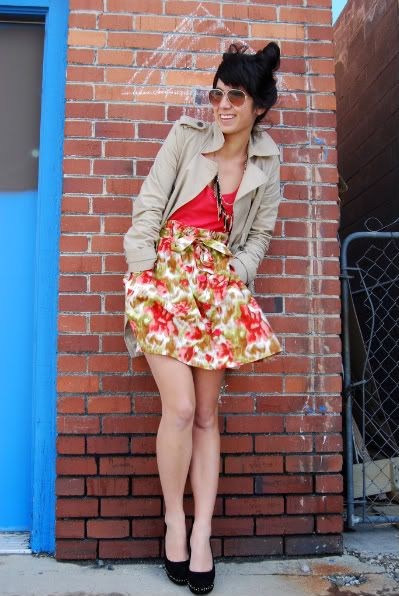 Due to the unfortunate dying of my camera battery this morning which ruined my plans of an early post, many of you might have already seen
ModCloth
's blush-inducing feature on me. Needless to say, I am beyond giddy and honored to be their Blogger of the Moment, as I've always admired the ladies that they choose to feature. If you haven't checked it out yet,
here
is the lovely write up they posted about me.
But it doesn't quite stop there.
Much to my surprise (after I recovered from the Blogger of the Moment surprise), I received this little dress in the mail from
ModCloth
, their new
This Time Tomorrow dress
, available now on their Web site. I think right about then was when I lost it. I feel so completely unworthy of this. Thank you so much ModCloth!
As for how I styled it, because I'm sure you're all shivering at the sight of my bare legs, I first opted for a leather jacket and tights combo. That is until I saw the sun shining outside and decided to don some gams. Immediately after setting up my tripod though, the wind reminiscent of yesterday's tornado reared it's ugly head and I regretted it. Long story short, I can't wait to wear this little number come early spring. It'll be perfect for window shopping, don't you think?
Jacket: Trench coat, Old Navy
Shoes: Black platform pumps with studs, Steve Madden

P.S. If you got some downtime at work and need an online shopping break (who doesn't, right?), check out my top picks from ModCloth
here
!