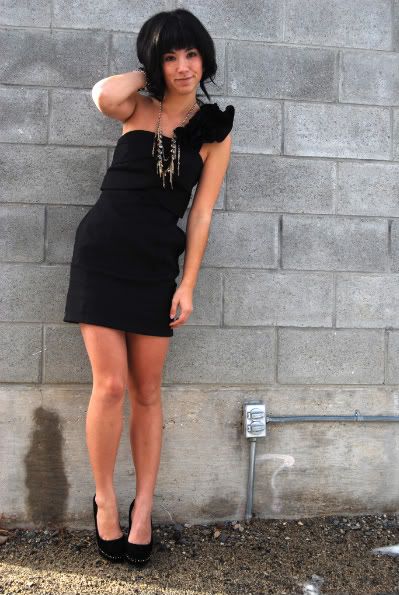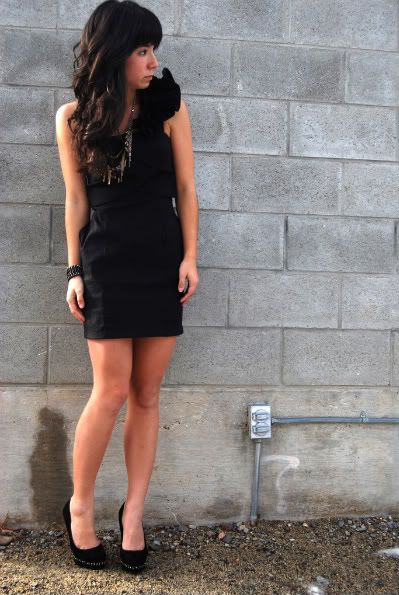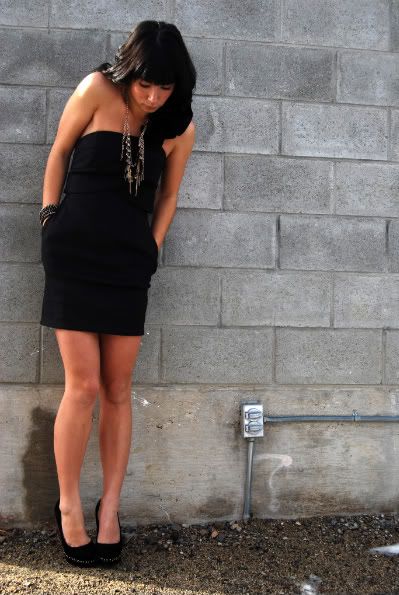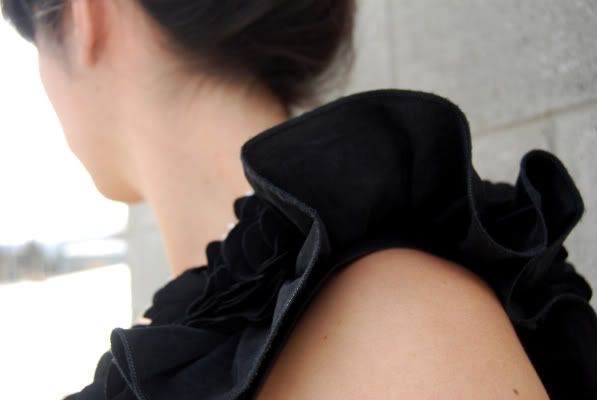 Sorry for the delay here, guys. Yesterday took a toll on me. And I think I'm officially not a fan of New Year's Eve anymore. Too many expectations. Let's just hope the beginning of 2010 isn't indicative of the entire year.
Just the same though, hope you guys had a good evening and please don't pay attention to my cynical ass.
Bring it on, 2010. I'm ready.
Dress: One shoulder ruffle dress, Forever 21
Shoes: Black platform suede pumps with studs, Steve Madden
Jewelry: Chunky gold and suede strap necklace, Forever 21