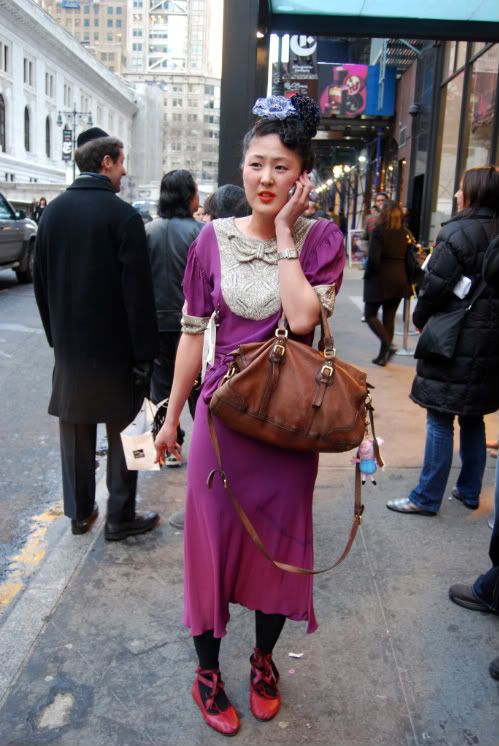 WHEW. What a whirlwind of events. And so much to catch up on! I literally just got back to the west coast a few hours ago and in between unpacking, answering e-mails and basically nursing my feet back to health from too much quality time walking NYC streets in heels, I wanted to fit in a quick post to say:
I will update in full soon about NYFW and the Independent Fashion Blogger Conference that was held this past Monday. In short though, it was AMAZING being surrounded by so many inspiring people in the industry! Met some awesome bloggers, put some lovely faces to lovely names and all in all, couldn't stop smiling from ear to ear the whole time, despite the "feels like -8 temperatures."
Life is good, friends. Very good.
Side note: the above photo was snapped on Valentine's Day, right outside Bryant Park. I just loved this style of dress on her.