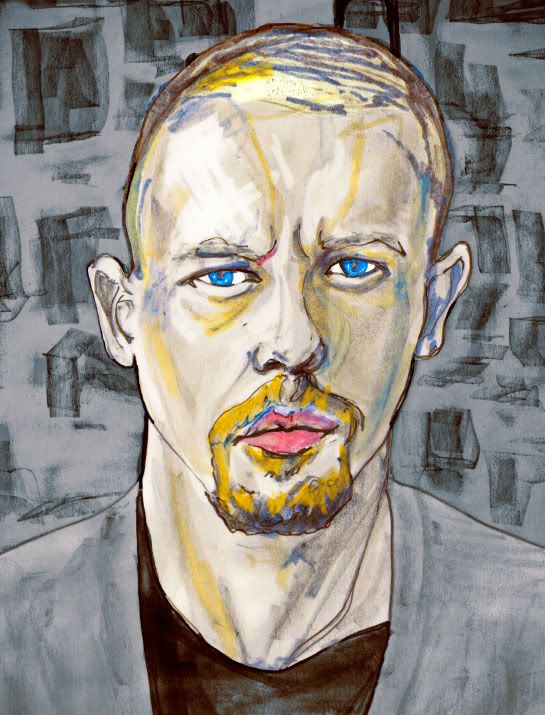 I know, I'm a bit behind everyone else's tributes here, but once I saw this painting by
Danny Roberts
, I just wanted to reiterate that we have truly lost a creative genius. The fashion world is forever changed and will dearly miss you, Alexander McQueen.
I'm currently still in New York for fashion week and will have more updates hopefully today. In the meantime, feel free to follow my
Twitter
.
Also, Happy Valentine's Day everyone and I hope you're all holding on to the ones you love.