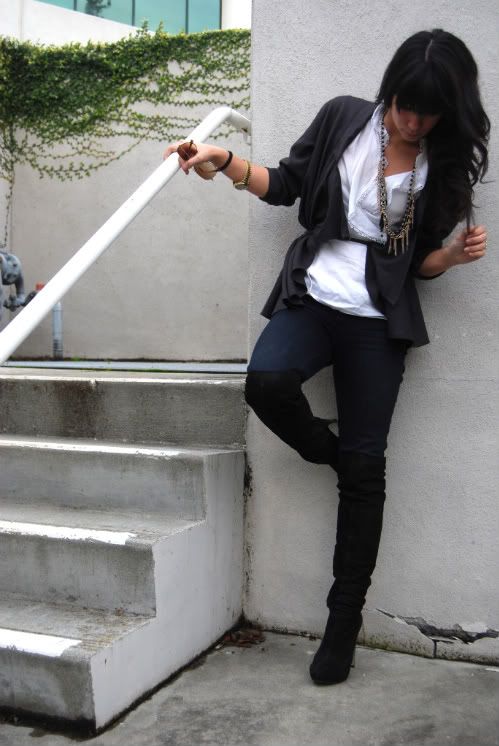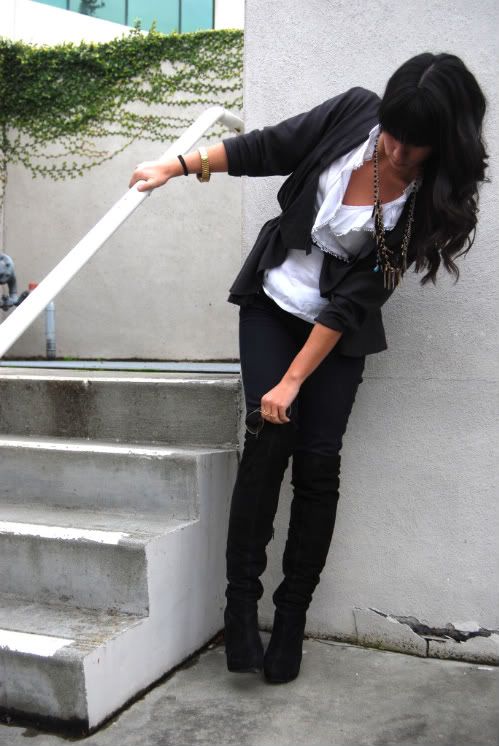 Lately, I've been rocking this ring, reveling in the fact that I could land a mean, left hook on someone, but do it with love.
Ha.
Thank God for this weekend. So many things to tie up. Too bad 48 hours isn't enough to do it.
On a side note, what to wear to fashion week...seriously, the stakes are high here and I'm suffering from a serious case of looking at my closet and feeling UNINSPIRED.
Anyone have inspiration they can spare? I'll gladly trade you in kind words and maybe even some light-hearted e-mail banter. Let's talk!
Cardigan: Waterfall drape cardigan, Urban Outfitters,
Shirt: Ruffle wrap blouse, Gap
Jeans: Dark skinny jeans, BDG
Shots: Black over-the-knee boots, Topshop
Jewelry: Two finger ring, "Love," Forever 21