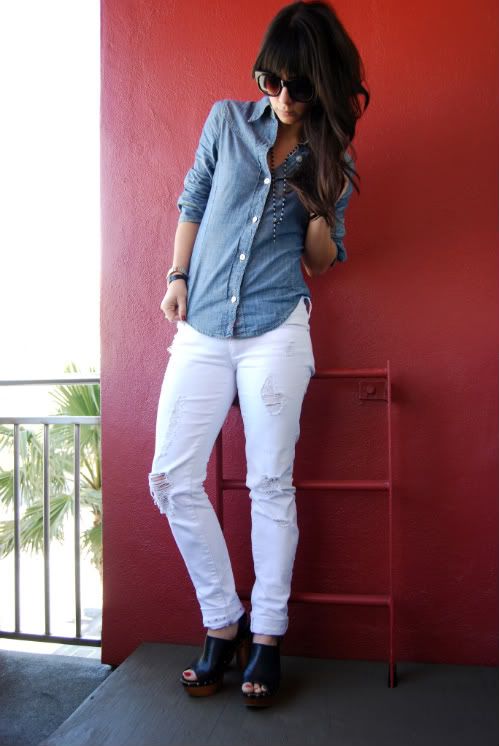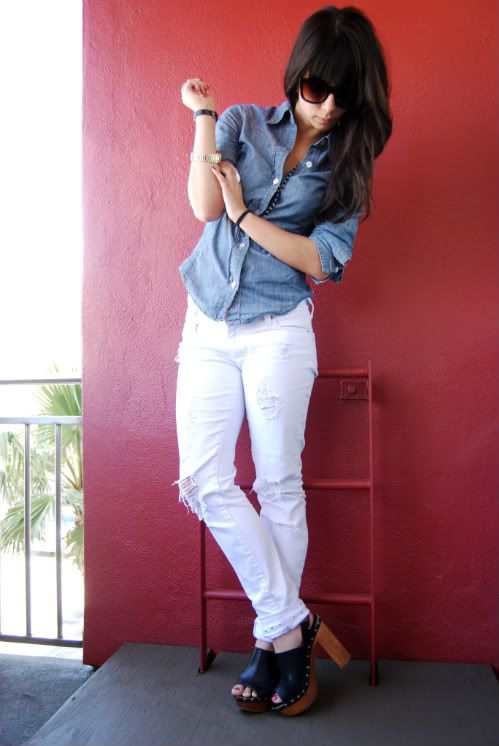 I went to San Fran yesterday to grab lunch with a friend and check out some new releases at Amoeba. There's something about hanging out on Haight Street that always puts me in a good mood. I think it's the characters there. And the fact that drugs are offered on every corner, while the cops concern themselves more with the shoddy parking jobs. Gotta love California.
Here's my entirely jean outfit with (yes!) clogs. A few weekends ago I posted about a collection of Jeffrey Campbell shoes I was deciding between on
Shopbop
. Well I had a complete change of heart and after seeing
this cover photo
of Alexa Chung, I had to have a pair.
Best part? They're considerably lightweight and have awesome arch support. I was fine walking around all day (and driving in traffic) in them.
Hope you're all having a great Sunday! I'm off to run some errands in the sun and hopefully stuff my face with chips and dip later.
Shirt: Denim button down shirt, Gap
Jeans: White skinny jeans, PacSun
Shopbop is a lovely sponsor of This Time Tomorrow.