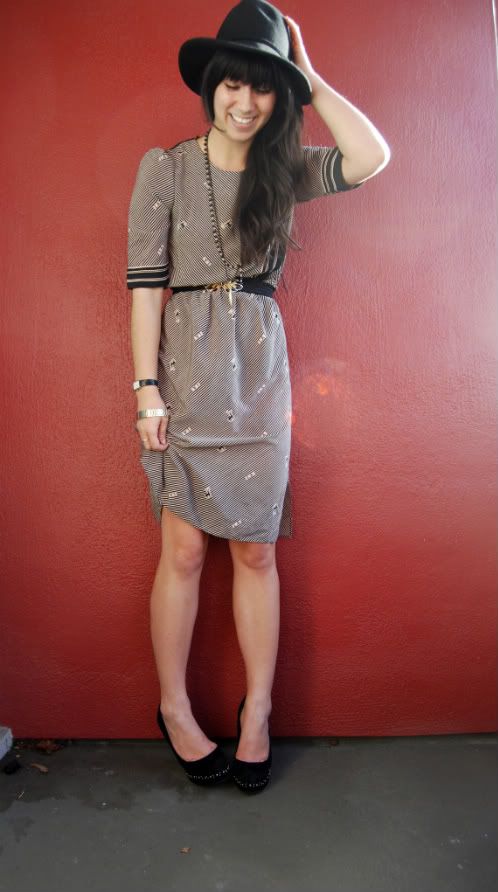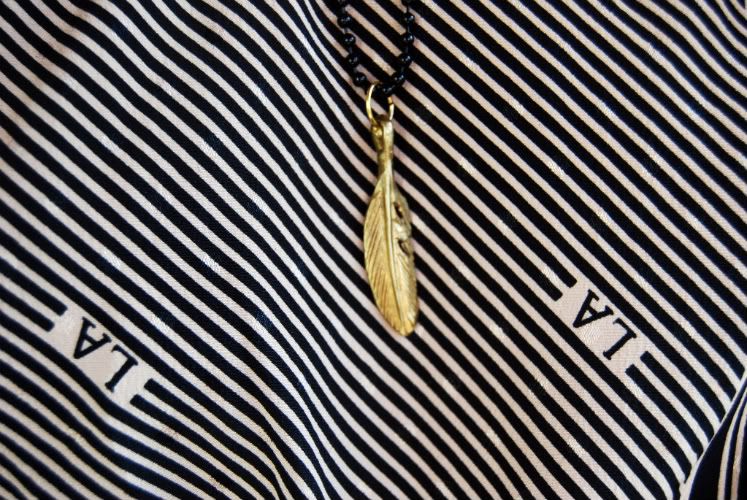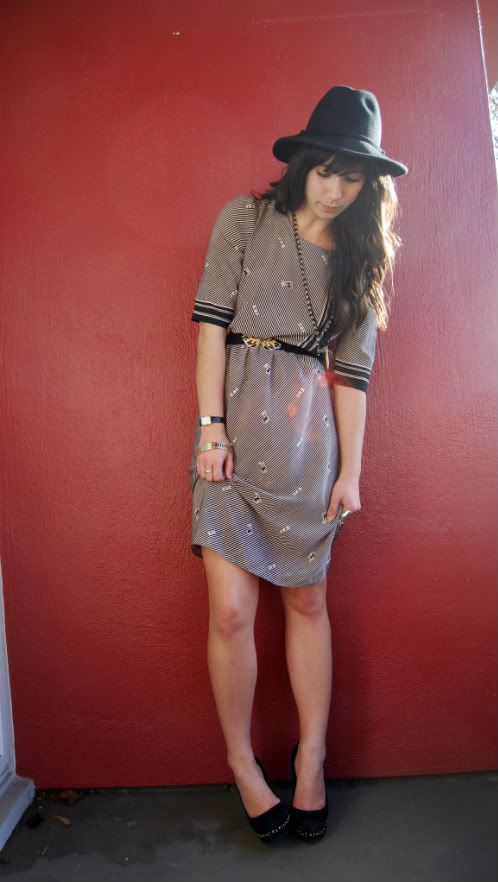 Truth be told, I don't know why I don't do more weekend posts. More often than not, I have way more time to get ready and actually feel bright eyed for photos after sleeping in a bit. This particular dress I got at a new vintage haunt of mine, Held Over in San Fran on Haight. The whole secretary cut of it with a wide brim panama hat feels oh so right for a day of shopping on Market Street and driving on 101 with both windows downnnnnn...
And check out the necklace guys. Made out of recycled bullet shells, how cool is that? I was contacted a while back by LA-based Courtney of
Dolly and Boy jewelry
, who was so sweet to send me this feather necklace. Do check out her stuff, there's a ship helm charm that I'm eyeing right now....
Dress: Vintage secretary dress, Held Over in San Fran
Shoes: Black studded platform heels, Steve Madden
Hat: Black panama hat, Halston