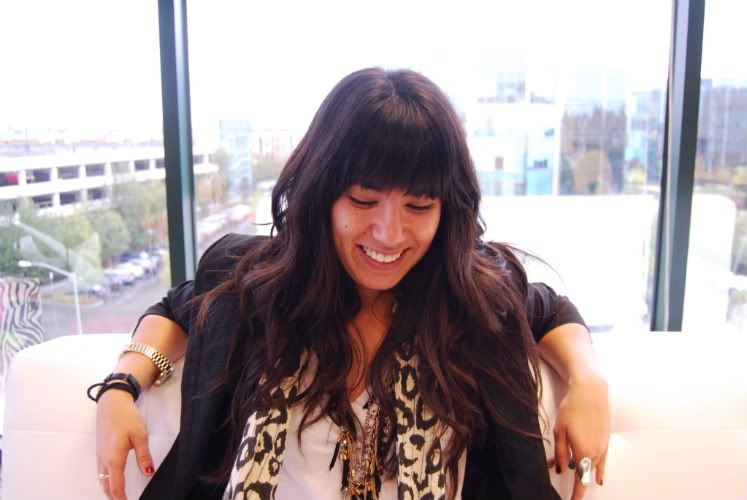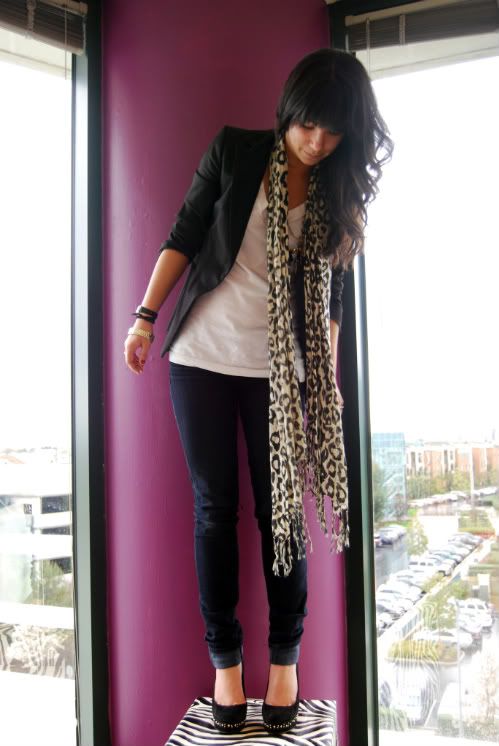 I noticed Katy's post about her
go-to outfit
the other day and realized, HEY, that's my go-to outfit, too! So in the spirit of jumping on bandwagons here, I give you, my go-to, I-have-to-move-my-entire-closet-in-one-night-to-another-part-of-the-bay-area outfit -- skinny jeans, a blazer (
surprise, surprise
), a t-shirt, heels and a scarf .
On another note, yes, we have green manequins that hang out around the office. And yes, they are split in half. Don't ask me why. They just are.
On another note, who else is going to see Alice in Wonderland tomorrow night, midnight showing?!? I can hardly wait! Just seeing
these trailers
pop up around the internet is making me a giddy girl, as evidenced in some of the above goofy photos.
Blazer: Black boyfriend blazer, Express
Shirt: White v-neck t-shirt, Target
Jeans: Dark skinny jeans, BDG
Shoes: Black platform pumps with studs, Steve Madden
Scarf: Leopard print scarf, Bebe from Wasteland in San Fran