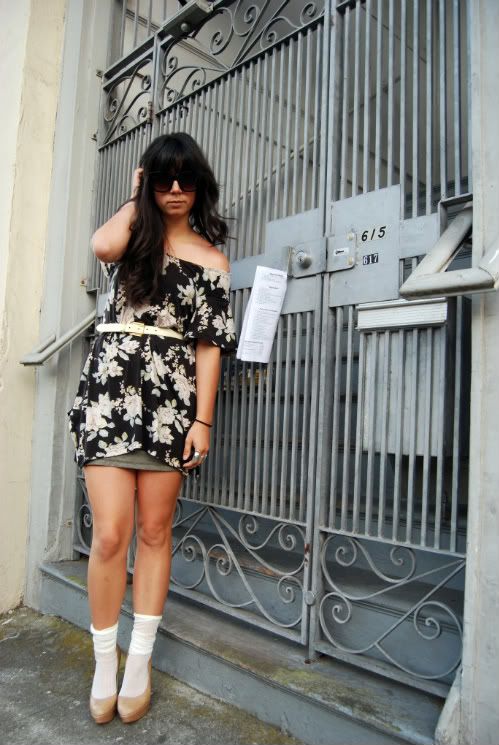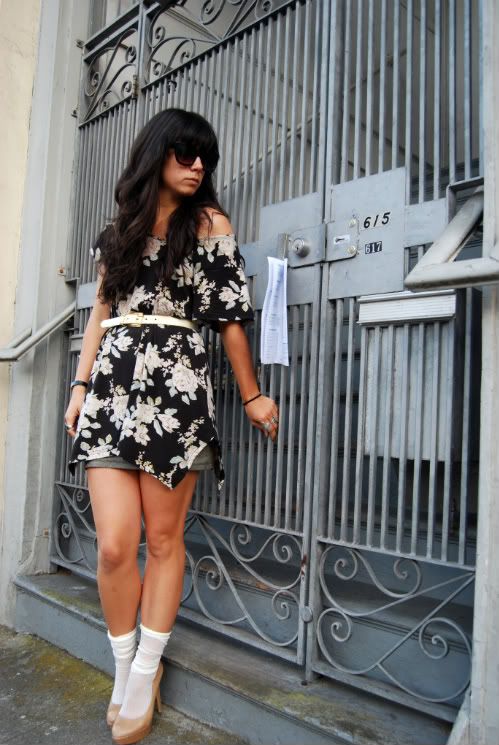 Here's to hoping for some beautiful weather this weekend. I think I could use some sunshine and backyard parties right about now. Ah graduation season, you are welcomed every year. And now that I think about it, I can't believe I was graduating from college this time last year. Anyone else coming to the painful realization that old age is sneaking up on them? Or am I being paranoid?
On an outfit related note, I received this lovely little
Young and Baroque dress
from ModCloth and absolutely adore the vintage flower-esque print of it, not the mention the soft t-shirt feel. I can already tell that it's going to be a summer repeat.
Any big plans this weekend?
Skirt: Grey body con skirt, BDG
Shoes: Nude platform pumps, Aldo
Socks: White trouser socks
ModCloth is a lovely sponsor of This Time Tomorrow.