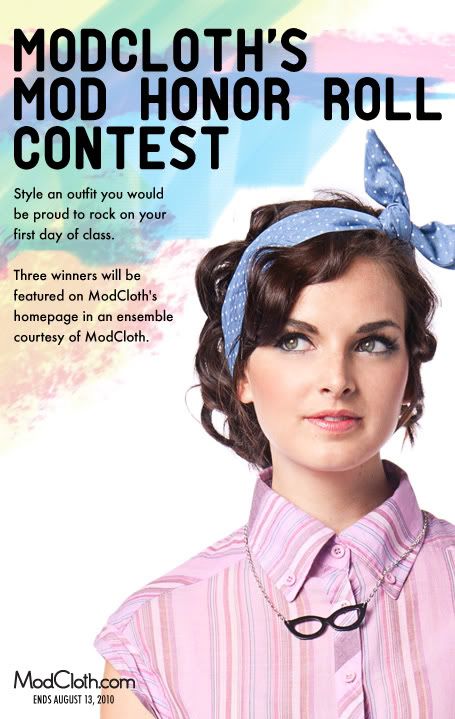 So the beautiful thing about fashion is that once we get tired of a season, guess what? It's already time to look months ahead. And in the spirit of getting antsy for fall (as I know most of you guys are!)
ModCloth
and Weardrobe have joined forces to get you all looking toward: FIRST DAY OF CLASS.
There's something about getting new books, a new book bag and some new clothes that gets me so pumped for September and while I may be long past the days of 8 a.m. college lectures, it doesn't mean I still don't get excited for fall fashion. (And love, love, love seeing what everyone else puts together for their first day ensemble. Yes, I'm the nerdy one who plans out her outfit the night, er, week before.)
Whether you're still in school or just love the coming of fall (crisp leaves and crisp breezes), show us your best first day of class look. Top 25 photos will be passed over to ModCloth's editorial team, who will then select 3 final winners. Those three final winners will receive an ensemble courtesy of ModCloth to style and photograph themselves to be featured on ModCloth's homepage and newsletter!
For official rules, check
here
and best of luck!