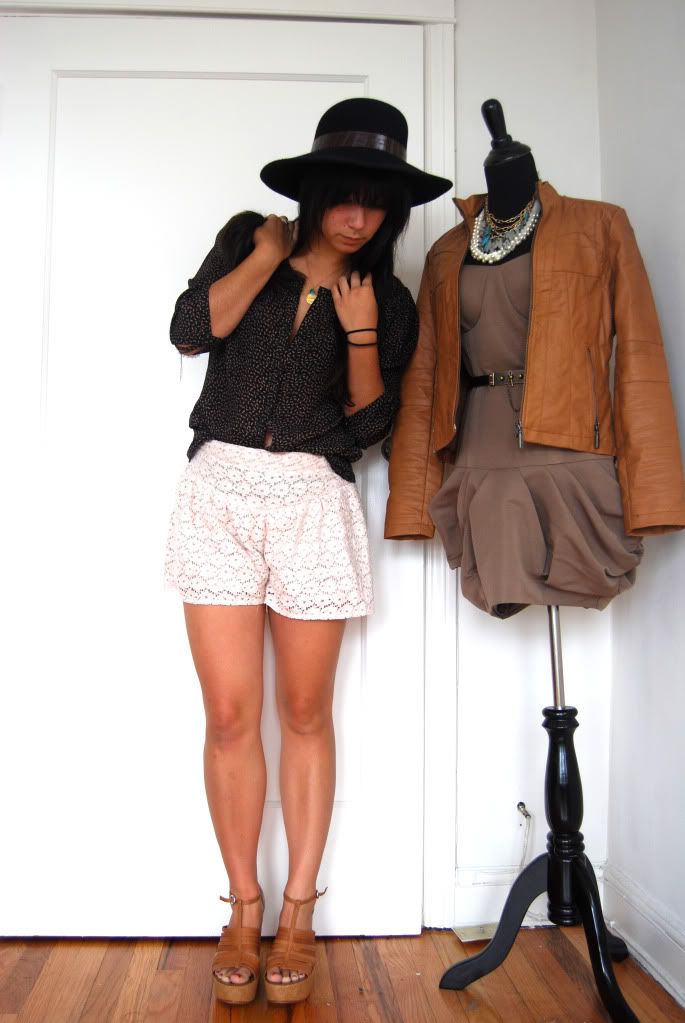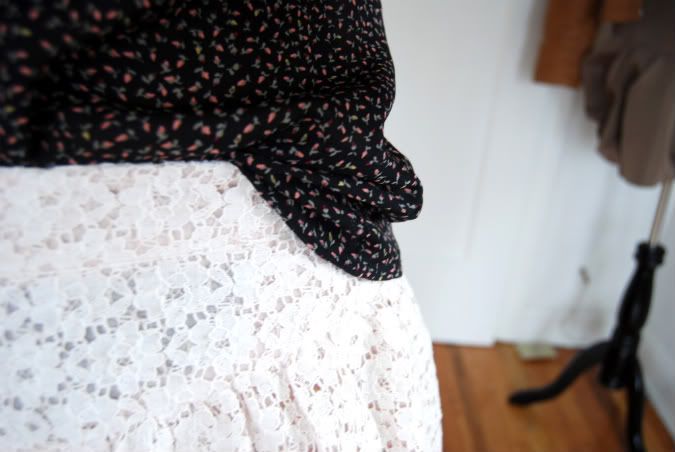 I was feeling a tad girly with this outfit with little lace-esque shorts, a floral blouse and some fun wedges.
Too bad San Francisco weather doesn't want to play along with my girly mood. Sun, where are you?? If it wasn't for Photoshop wonders, I would look ghastly pale.
This, of course, has made me play around more in my apartment for photo ops. Move over dress form. Mama's got some new shoes to show off.
Blouse: Floral silk blouse, Kimchi and Blue via Urban Outfitters
Shoes: Tan wedge heels, Aldo