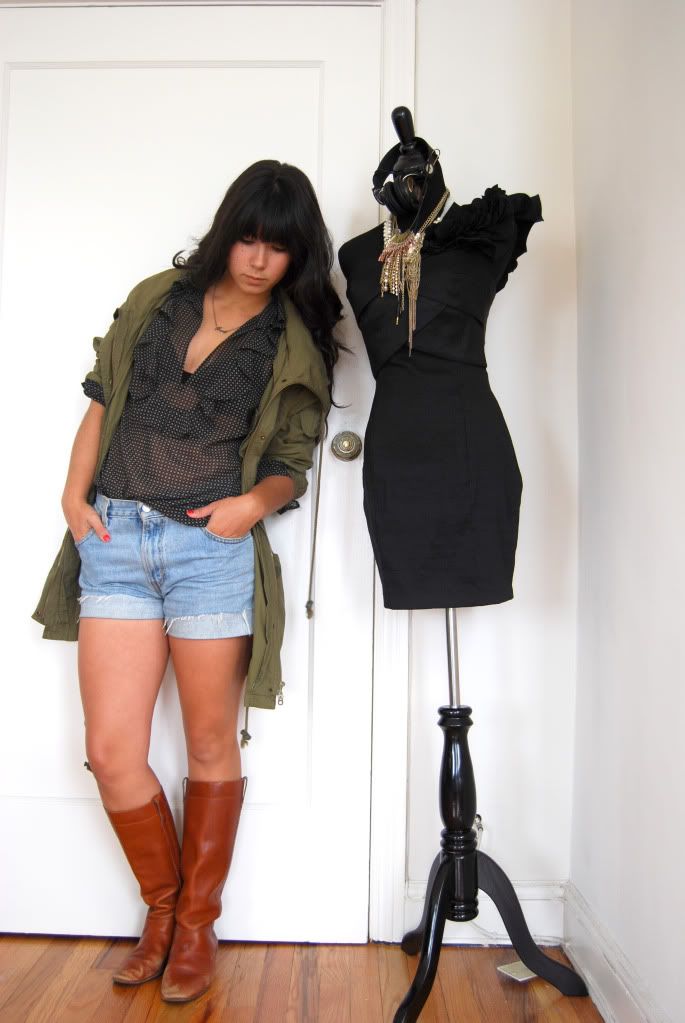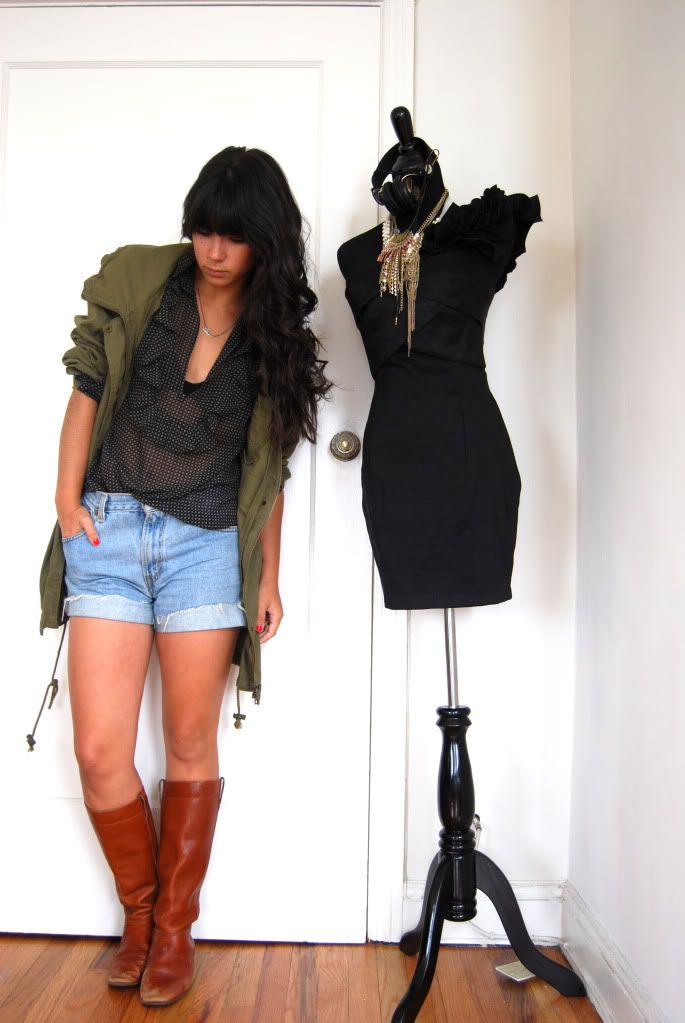 I've been having fun pairing this long anorak jacket with lots of things lately: shorts, maxi dresses, short skirts...I wonder if it would work as a dress itself? Has anyone tried this theory out? Perhaps with numerous belts and over the knee boots...
There's something so great about seasons changing, right before you start to pick up on the next round of shopping. You start looking at things in your closet that have been tucked away and start giving them new life, combining them with summer favorites, interpreting them all over again to feel fresh.
What items are you guys enjoying remixing this fall?
Jacket: Anorak jacket, Forever 21
Blouse: Sheer printed ruffle blouse, vintage
Shorts: Jean cut off shorts, old pair of Levis
Boots: Vintage riding boots