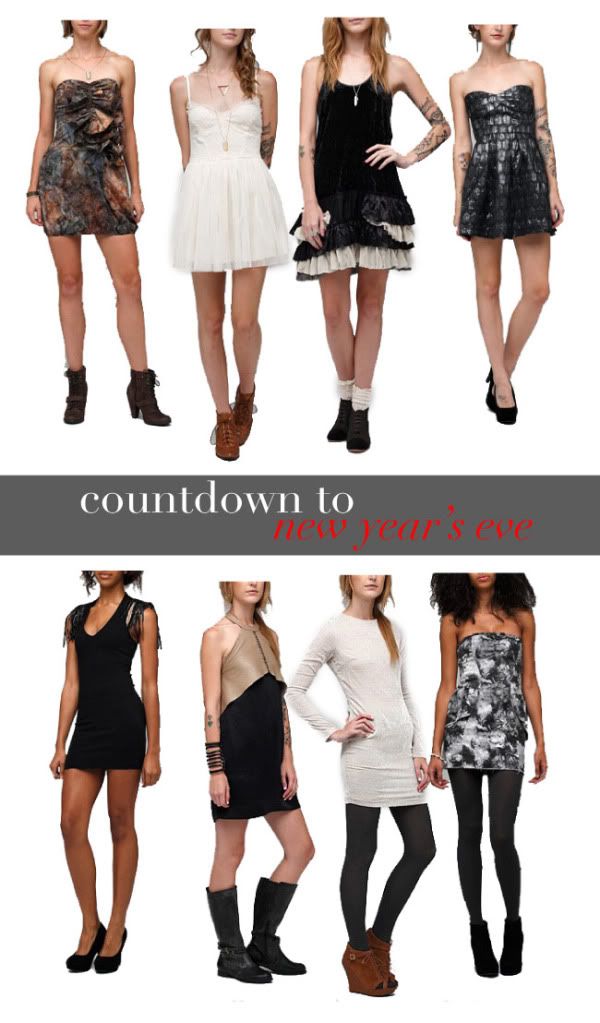 I don't know about all of you, but if you're anything like me, you're probably just now starting to lift your head from all the leftover pumpkin pie and Christmas cookies and wondering, "What to wear for New Year's Eve?"
This dilemma usually happens to me every year -- I scramble for a few days running around to as many stores as possible until I find the dress that seems fitting to kiss the year goodbye in. This year, I decided to save my feet a bit (I bought way in advance, pics coming soon!) and wanted to do the same for you by rounding up a few of my favorite dresses from my newest sponsor,
Need Supply Co.
What I love about
Need Supply Co.
and their collection of dresses especially is just how unique and well-crafted each piece is. Last year on NYE, I distinctly remember spotting at least three other girls with my dress on. (The dress was from Forever 21.) It's not that I have anything against fast-fashion stores (I practically live in Forever 21 and H&M after all) but for an occasion like New Year's, it's nice to feel somewhat assured that you won't bump into another girl wearing the same dress as you while you're counting down 8...7...6...5...4...
You get the picture.
Plus, each dress here would look great styled a bunch of different ways, for the Big Night and for future wear in 2011. Long shaggy fur vest, leather jacket, tuxedo blazer, motorcycle boots, the possibilities are endless!
What are all of you wearing for New Year's?
Top (from left to right):
Bloom Dress
, $119.99;
Tulle & Lace Cami Dress
, $58;
Merrie's Crush Velvet
, $99.99;
Grid Iron Strapless
, $108.99
Bottom (from left to right):
Tribal Dress
, $99.99;
Warrior Dress
, $129.99;
Velvet Dress
, $129.99;
Sick in Soho
, $39.99