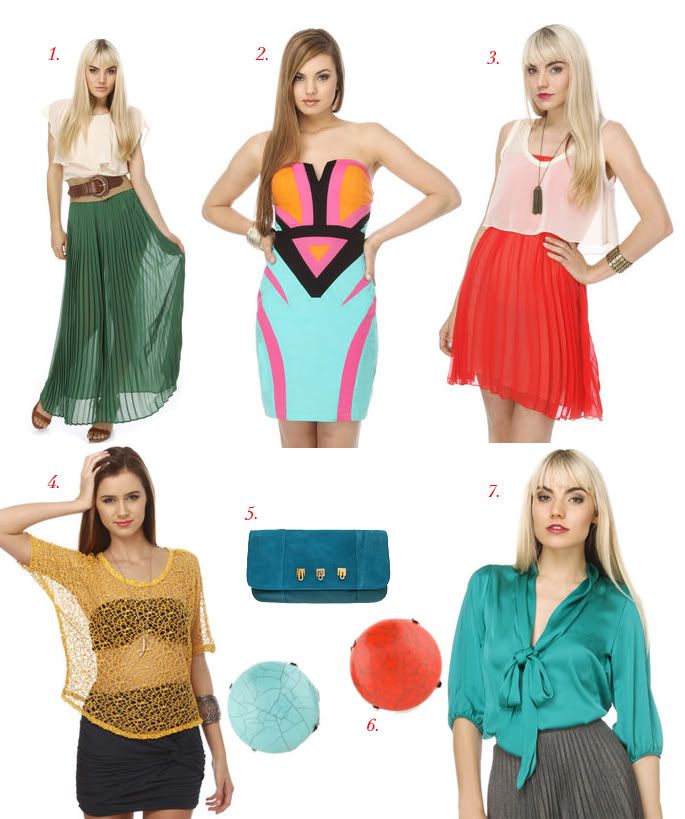 1.) Irish moorlands pleated green maxi skirt, $41 2.) Express yourself strapless dress, $61 3.) Esley she's kind red dress, $53 4.) Trendy yellow top, $28 5.) Hejira suede teal purse, $39 6.) Zad stop and go ring, $13 7.) Beautiful briny teal top, $33
You lovelies have seen my attempt at all things bright and jewel toned
not too long ago
and you know what? I think I'm gonna keep at it! After a full season of neutrals, I think some starbursts of color are just what my closet needs right now. The more saturated and in full technicolor, the better!
Luckily, one of my latest sponsors has been stocked full of just what I need. Radioactive orange? Check! Banana yellow? Got it! Hot haute pink?
Lulu's
has just what you need for this season's biggest trend. Above, here are some of my favorites that I'll be hitting "submit order" soon enough for!