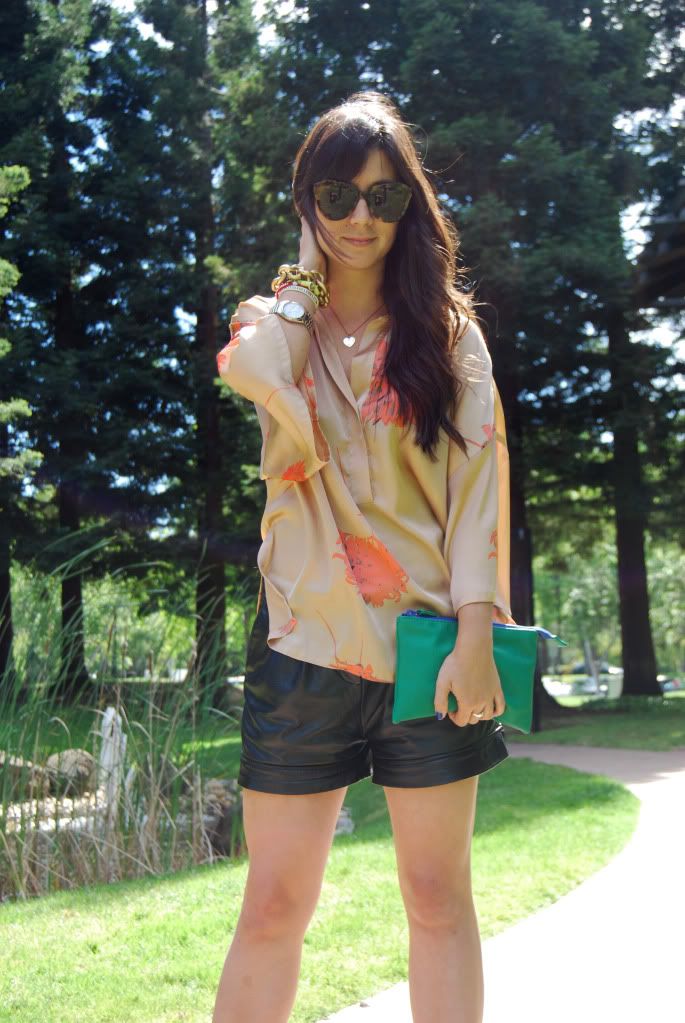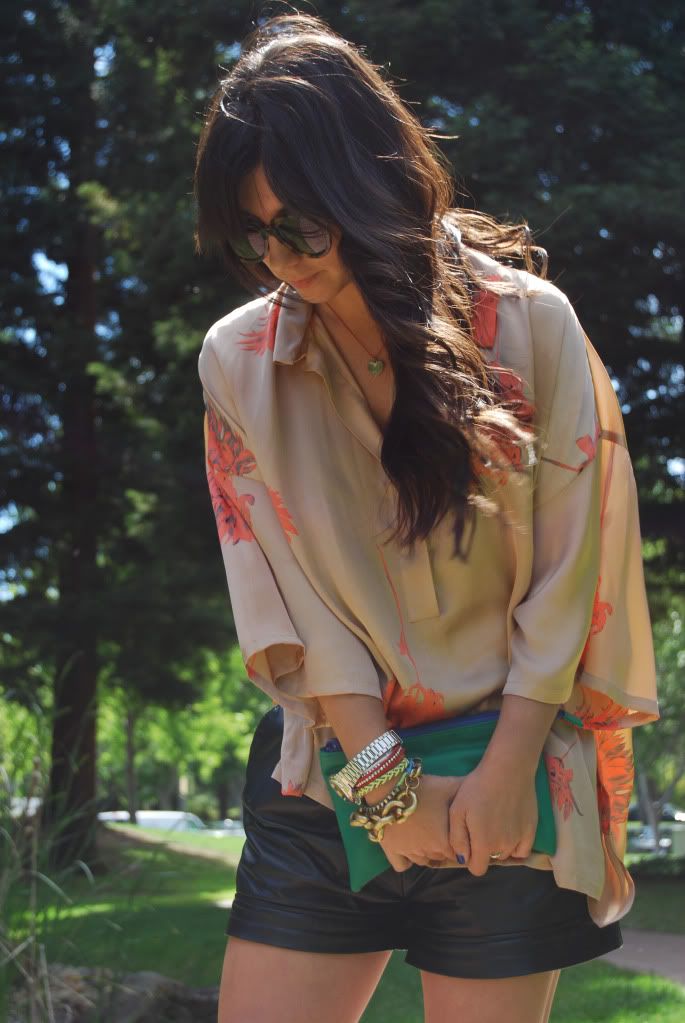 Blouse: Zara; Leather shorts: Urban Outfitters; Shoes: Charlotte Ronson; Purse: Zara; Jewelry: J. Crew, H&M, watch c/o ModCloth; Sunglasses: Karen Walker
Sorry, ladies and gents, but someone (ahem, me!) is running ridiculously late to work right now, but I wanted to make sure I had these posted before I ran out in my platforms -- I just LOVE this shirt. Best combination of silk glamour and slouch ever. Like a daytime pajama shirt.
OK, now off to find my heels, which appear to be hiding in my apartment somewhere. Might have to try some "Marco Polo" tactics with them...see ya, soon!