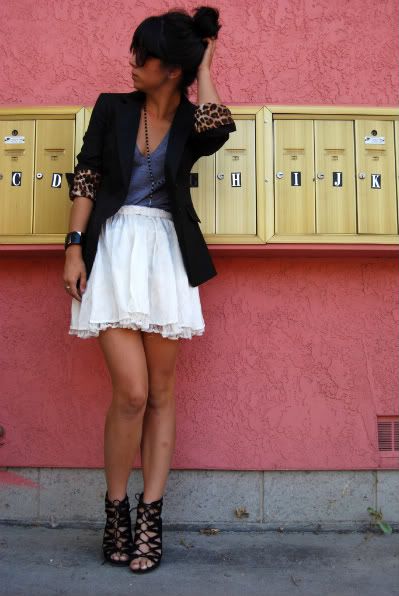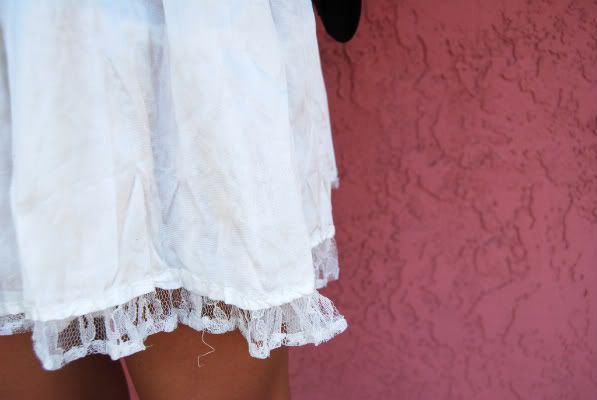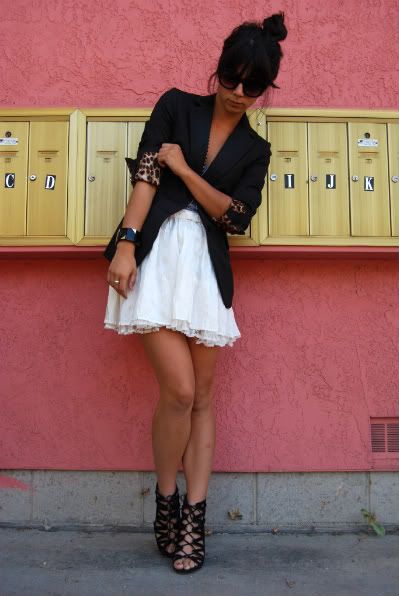 Remember this
skirt
? Oh yeah, decided to bust it out again, this time, inside out! Oh, daring much?
And for the record, I'm officially addicted to these shoes. I'm sure you all know there is such thing as too much of a good thing. I think that's what Amy Winehouse pleaded at some point. Gotta put these bad boys away before someone tries to make me go to rehab.
And I said, no, no, no.
Blazer: Black blazer, Express
Shirt: Gray v-neck, American Apparel
Skirt: Lace skirt worn inside out, Fredericks of Hollywood
Shoes: Black gladiator wedges, Aldo