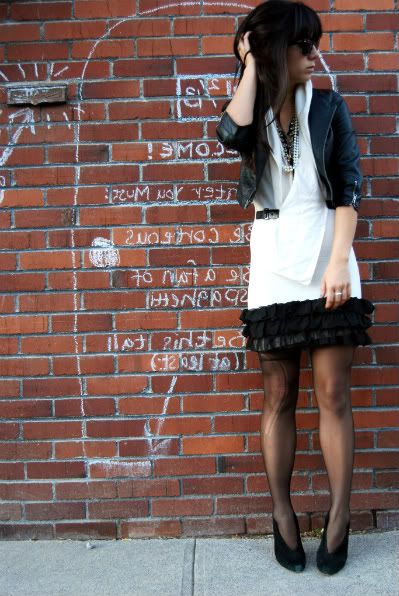 Apologies for no post yesterday. When
Dennis Hof
happens to stop by your office for a TV interview, you tend to stop what you're doing, follow the crowd and head to the nearest bar after work.
Which is what I did.
Yep.
So here's two outfits to make up for it. Forgive me? Can we still be friends? Please?
First outfit-
Sweater: Button up cardigan with pearls, Forever 21
Dress: Black body conscious dress, Target
Shoes: Black heels, Aldo
Second outfit-
Leather jacket: Black leather jacket, Forever 21
Dress: Sweater dress with ruffles, Forever 21
Shoes: Black ankle boots, Steve Madden
Tights: Black sheer tights, Target
P.S. Go check out how the folks at Weardrobe actually let me write something for
them
! Scary, I know!