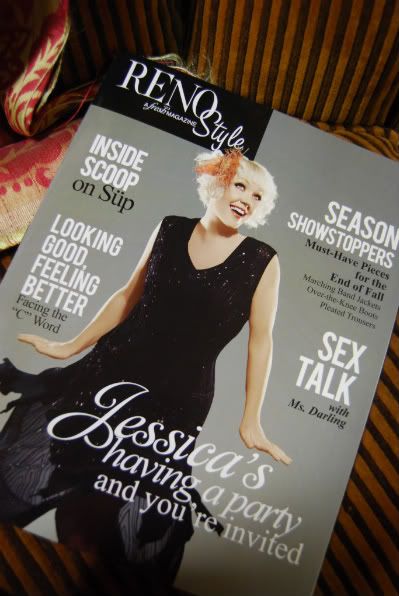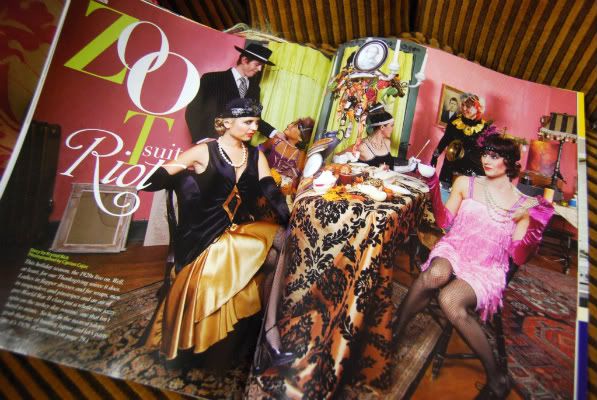 (Well this is going to be one random post, so reader, be warned.)
While I love setting my clock back an hour to sleep more in the mornings, it's not exactly conducive to my picture taking in the evenings. (Read: No sunlight at 5 p.m., wtf?) So without further ado, I'm going to have to substitute my daily style photo with a little unveiling of the premiere issue of the magazine I work for, Reno Style.
(Our cover model is Editor in Chief, Jessica Schneider, working it in a vintage sequin flapper dress. Lovely, right?!)
As for my role, I'm currently the assistant editor overseeing much of our editorial lineup and lead stylist, coordinating fashion spreads, styling models and directing the shoots. In a nutshell, I'm Grace Coddington, on a much smaller budget, smaller readership, with only a fraction of her talent and dark hair, duh.
Once the link to our Web site goes live, you lovelies will be the first to know.
And as for the photo booth pictures below, there's no such thing as too much zombie Edie Sedgwick and Joaquin Phoenix.