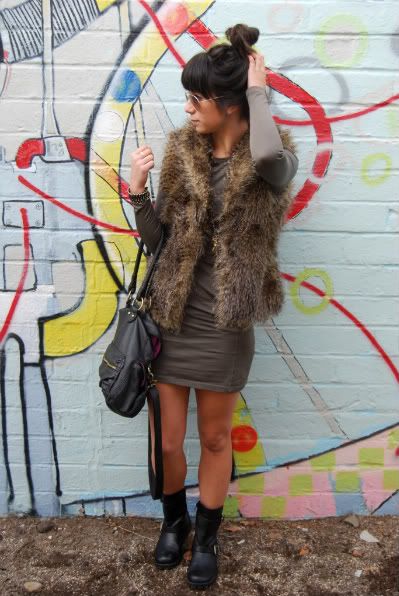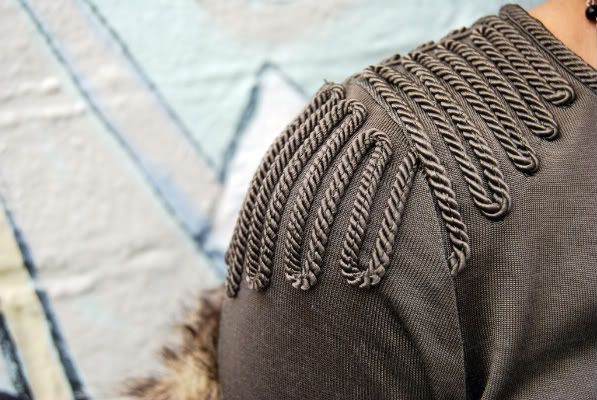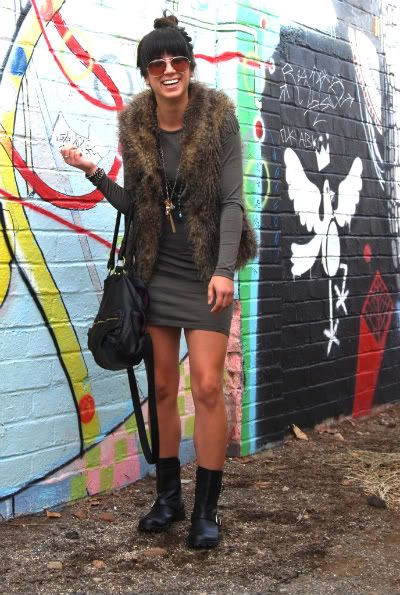 Well I recruited a new This Time Tomorrow photographer as my sister was so kind to snap a few today for me. Her trick to making me loosen up in front of the camera?
Yes, that's right. We stood in an alleyway today, talking in cute baby voices and mimicking a small kitten.
Life is tough, sometimes. Very tough.
Then I ran around for the rest of the day, like a mad woman finishing up some errands. Thank goodness I wore my trusty flat pseudo-biker boots.
How's 2010 treating everyone else thus far? Disappointed we don't have
hoverboards
? Yeah, me too.
Sigh.
Dress: Olive green body con dress, H&M
Vest: Faux fur vest, BB Dakota, courtesy of
ModCloth
Shoes: Black leather biker boots, Dirty Laundry