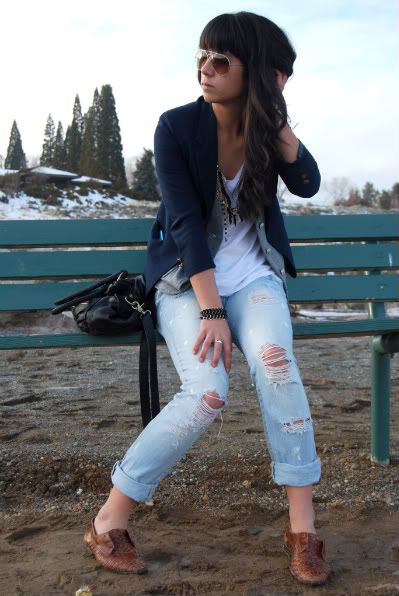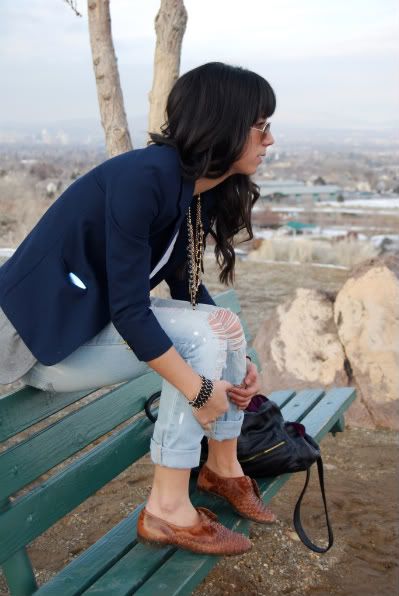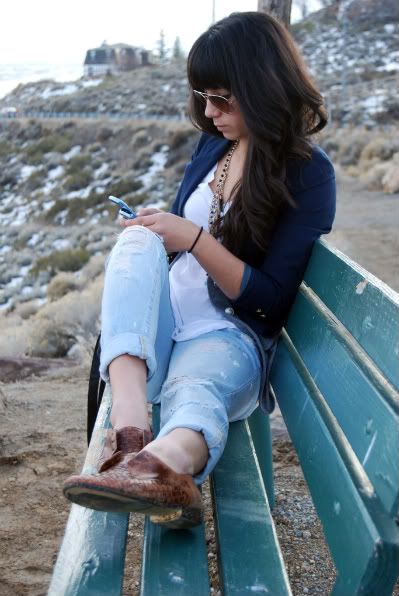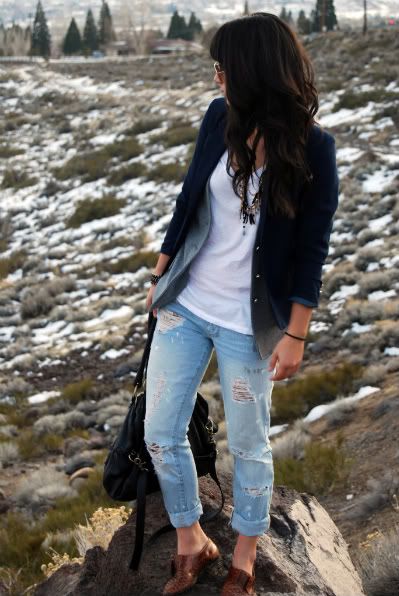 Raise your hand if you've ever had dinner while discussing different outfits from Scott Schuman's book, The Sartorialist.
If you haven't yet, I suggest you grab your best, fashion-forward (or wine appreciating) friend and rectify that situation right now.
Last night, my friend Jordan and I flipped page by page to find the perfect embodiment of what his revamped style should be as he will soon be moving into the heart of Manhattan with his girlfriend in February. While we couldn't quite agree on any particular photo (he was a bit hesitant about wearing suits on a casual, regular basis) the process was fun nonetheless. And in the spirit of taking style cues from Mr. Schuman's impeccable eye for fashion, here's my attempt at
this outfit
.
Casual. Yet refined. And yes, I always lounge on park benches when answering text messages. Doesn't everyone?
p.s. Thanks again to my sister, Michele, for putting up with me today!
Blazer: Navy blue boyfriend blazer, Urban Outfitters
Shirt: White V-neck shirt, American Apparel
Vest: Grey button up vest, gift from Japan
Jeans: Distressed skinny Bullhead jeans, PacSun
Shoes: Tan jazz flats, vintage