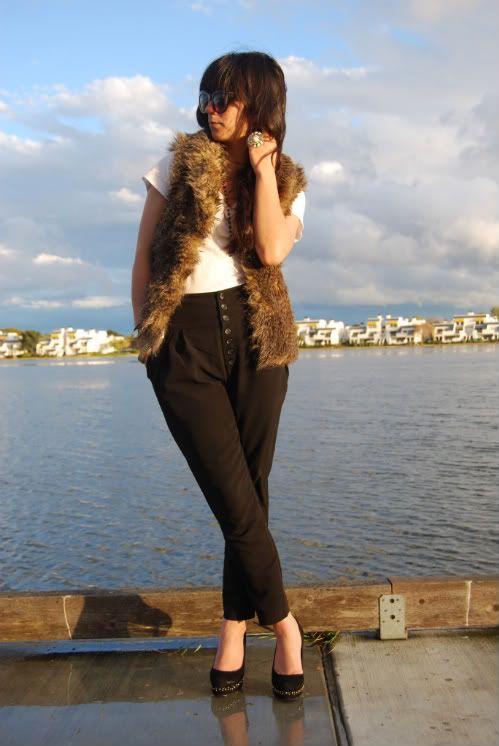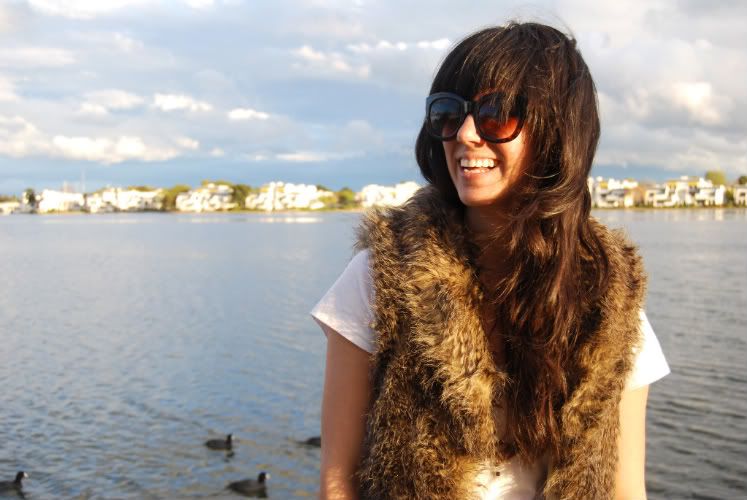 What better way to spend a Friday but with a (faux) fur vest, snuggled up as it rains outside for most of the day? Luckily, the sun peeped out for a bit, just in time for these photos.
Lately, I've been hitting a bit of a dry spot inspiration wise. My room is currently covered in hot mess dresses, blazers, jeans and god knows what else. (Ah, who am I kidding, it's usually like that.) Point is, I've been coming up short when putting outfits together. Nothing works. And I leave the apartment cranky and frustrated (partially due to lack of the a.m. caffeine dose).
Hopefully, after some fruitful (bhaha, yes, fruitful) thrifting and consequent cleansing of the closet this weekend in San Fran, I'll feel energized again.
Maybe.
Happy weekend, guys!
Vest: Faux fur vest, BB Dakota, courtesy of
ModCloth
Shirt: White v-neck, Target
Pants: Black high-waisted tapered trousers, Urban Outfitters
Shoes: Black platform pumps with studs, Steve Madden