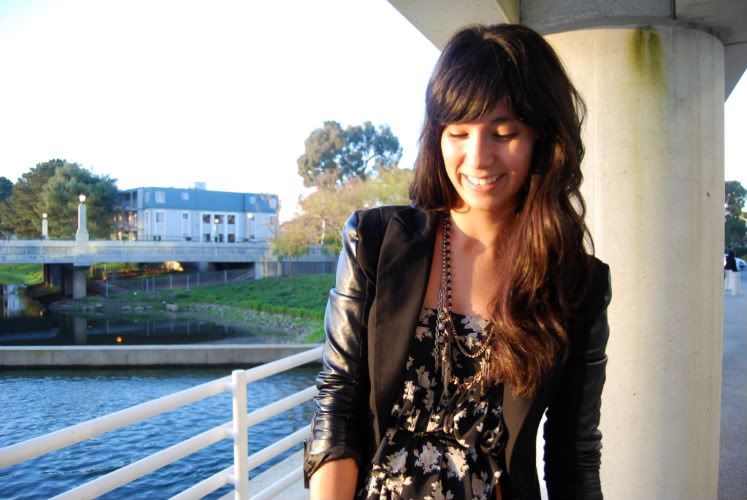 Good news, folks! The days are getting longer! These photos were taken at roughly 5:45 ish, as the sun was setting. Dare I say it, but I think spring may just be around the corner...
(That said, let's hope I didn't just jinx us, huh?)
On a side note, I MUST get my bangs trimmed. Pronto. Any suggestions for great hairdressers in the Bay Area? I'm starting to feel like a shaggy dog. And not a cute shaggy dog.
Blazer: Power shoulder blazer, 80s Purple
Dress: Vintage floral tiered skirt worn as dress
Boots: Black over the knee boots, TopShop