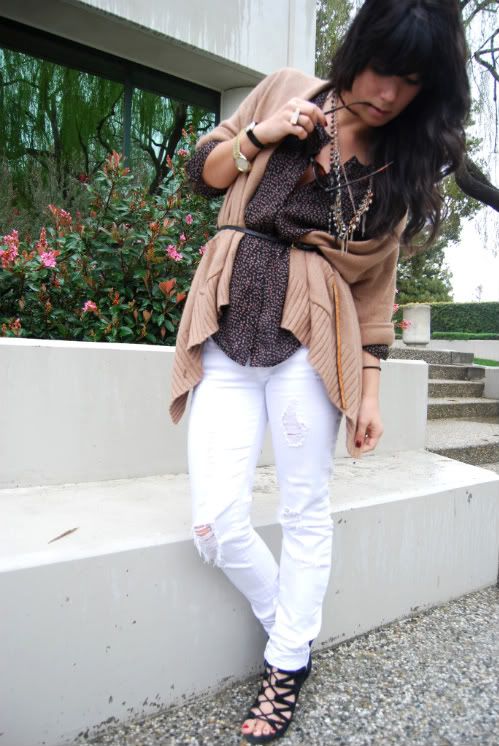 For starters, thanks so much for all the wonderful birthday wishes!! "Wicked" was incredible, China Town was perfect for roaming at night and even darting between thrift stores on Haight in the rain was more than I could have asked for.
Great weekend.
As for today, I decided to slump around in some comfy layers and actually rather liked the color combo. Stark white, tan and black, with a dash of floral. Lovely. Perfect outfit for a rather rainy day.
Now if you'll excuse me, I'm off to make some tea.
Sweater: Tan drape cardigan, Gap
Blouse: Floral blouse, Urban Outfitters
Jeans: White distressed skinny jeans, Bullhead PacSun
Shoes: Black wedges, Aldo