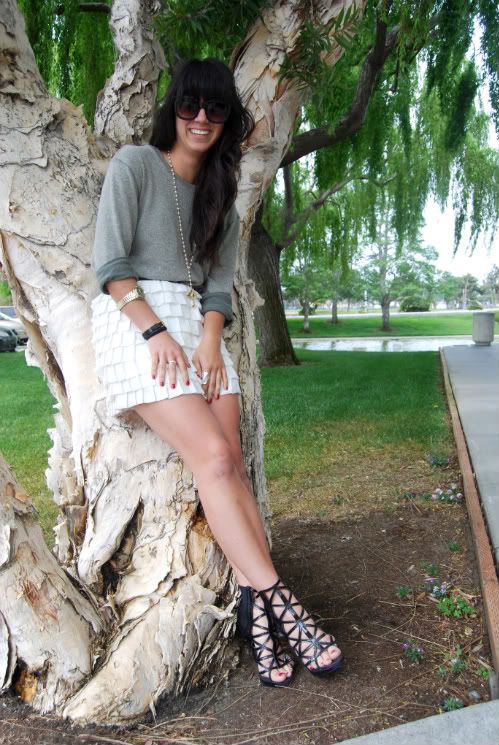 Hey guys! Yes, I am alive. Alive and well, albeit a bit sleep deprived from moving at odd hours of the night.
To make up for my absence, I do have some exciting news to share. ModCloth has launched a Spring Fever Blogger Challenge and yours truly has been invited to join. Each Monday of this month, I'll be posting a different item from their new Spring collection to be showcased alongside some other lovely ladies (Oh hey, Keiko, Tieka, Aya!) on the
ModCloth blog
with you readers to vote on your favorite of the four!
And to kick things off, I give you this darling
Ivory Symphony Skirt
, tiered and everything! I wanted to play with the proportions of the mini skirt and wear a looser fitting kick-back sweater and some cage heels, which ending up being perfect for a slightly overcast day in the Bay Area.
Want to vote? Want to check out the other ladies? Want me to stop asking rhetorical questions? OK, fine, fine, but before I go, if you want to vote for your favorite look, go
here
.
Sweater: Grey sweater, Wasteland
Shoes: Black cage heels, Beacon's Closet
ModCloth is a lovely sponsor of This Time Tomorrow.