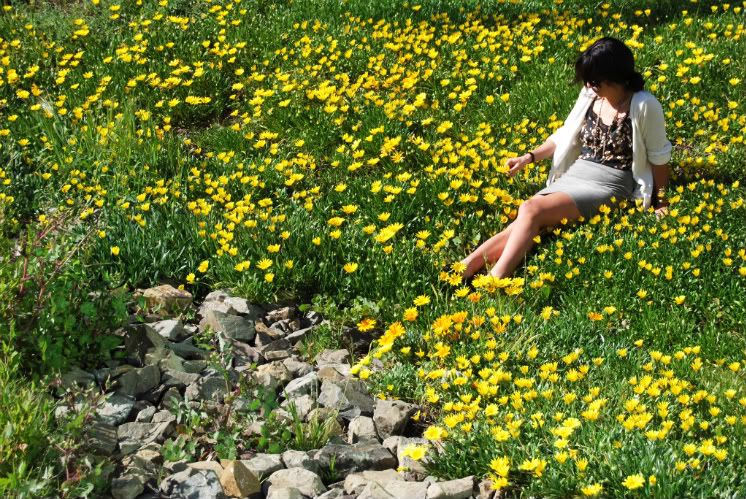 Currently recovering from far too many Peeps this past weekend. Oy. Hope everyone had a great Easter and stay tuned for some pictures of the new apartment tomorrow!
Cardigan: Cream colored cardigan, Simply Vera
Tank: Floral camisole, American Eagle
Skirt: Grey body con skirt, BDG, Urban Outfitters
Shoes: Black studded platform heels, Steve Madden
P.S. Thanks Jamie for taking today's photos! Owe you one, buddy!