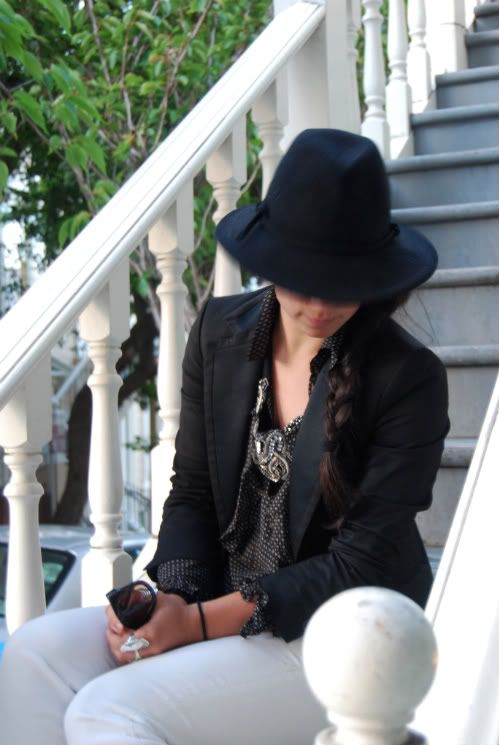 Yes, another Panama hat this week to cover up the messy excuse for hair that I have going on right now. And from the sounds of your comments, perhaps I should really consider growing these bangs out. Although, admittedly, after watching "500 Days of Summer" for the 500th time, I just can't decide. (Darn you Zooey Deschanel and your 1960s haircut!)
The debate continues. Of course, the logical person would prepare a list of pros and cons at this point, but in the interest of knowing that I won't completely finish the list, here's my reader's digest version for keeping the bangs:
Pro: Don't have to pluck my eyebrows
Cons: My eyebrows could scare the blind
Hmmm....
Jacket: Black boyfriend blazer, Express
Blouse: Ruffle front printed blouse, Ann Taylor
Jeans: White skinny jeans, Levis
Hat: Black panama hat, Halston