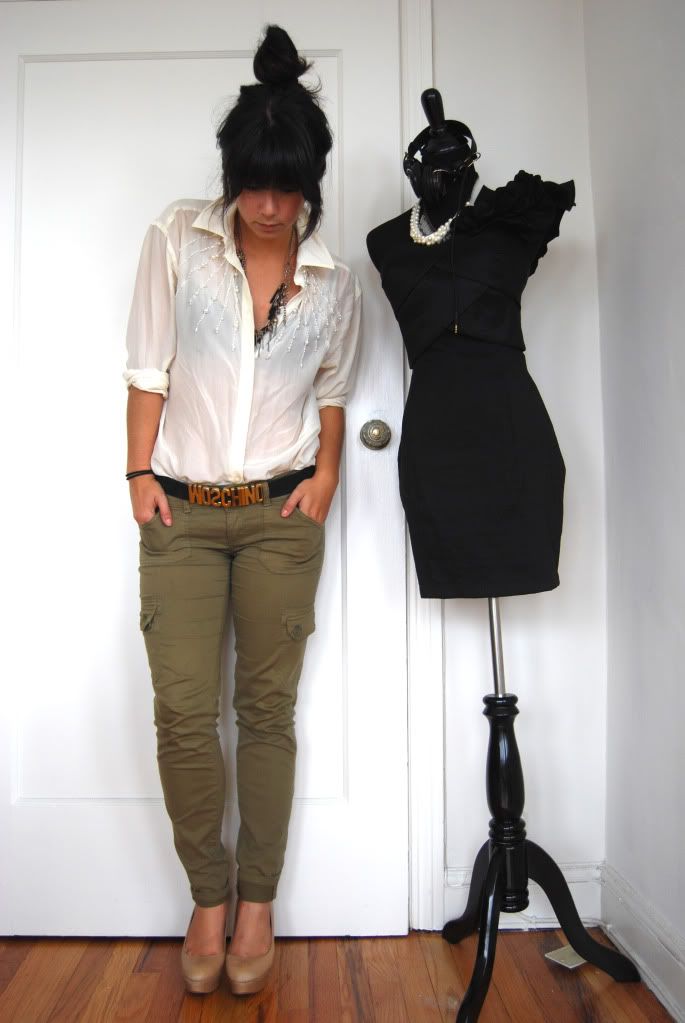 I picked up these skinny cargos at Forever 21 just a few weeks ago and have been having fun remixing them in a ton of different outfits. As for this belt, just another reason why I love the flea market. Five dollars. Five dollars for the Moschino belt!
Happy Friday, everyone!
Blouse: White silk button front shirt, H&M
Pants: Skinny cargos, Forever 21
Shoes: Nude heels, Aldo
Belt: Moshino statement belt, vintage via the flea market
EDIT: Ha, just realized that the M and the S need to be switched around on this belt. I have a "Woshino" belt. Silly me.