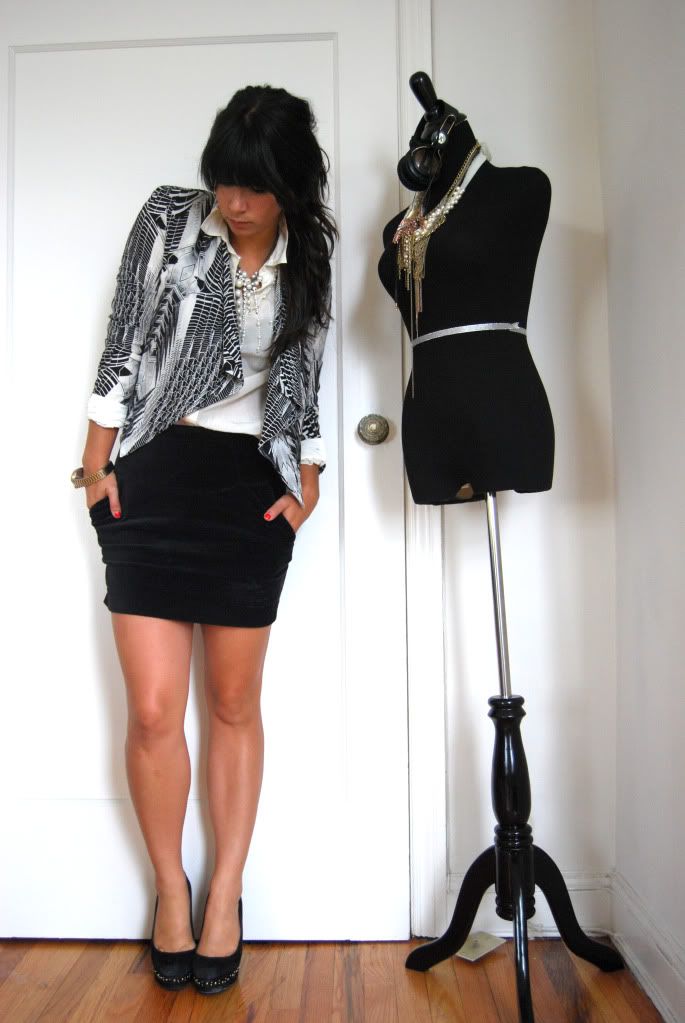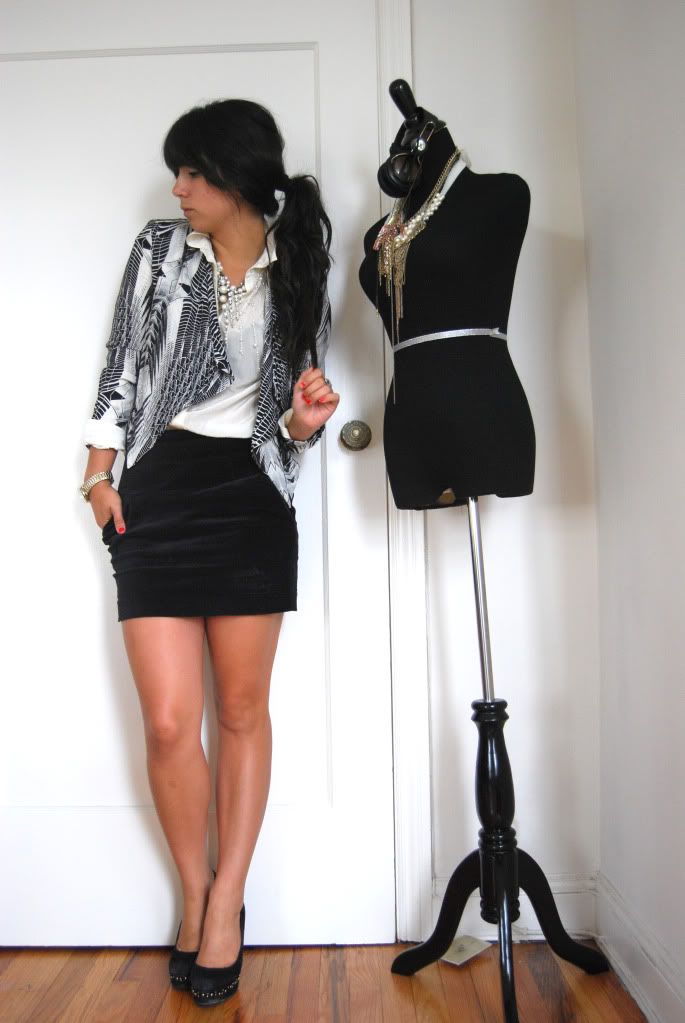 I think my champion of fall has to be the silk button down shirt. Similar to what last year's blazer trend became, my outfits lately have been floating around the possibility of adding silk button down shirts here and there. With leather shorts. With trousers. Over dresses and tied in front knots. Endless, I tell you!
They're my go-to these days and add just a nice touch of class without much effort (besides the effort, of course, of trying to button buttons in a hurry while the bus to work leaves you behind.) But that, my friends, is a time management issue. My problem, not yours.
Happy Tuesday, everyone!
Jacket: Abstract print waterfall drape jacket, H&M
Blouse: White silk pearl embellished silk button down blouse, H&M
Skirt: Velvet skirt, H&M
Shoes: Black studded platform heels, Steve Madden