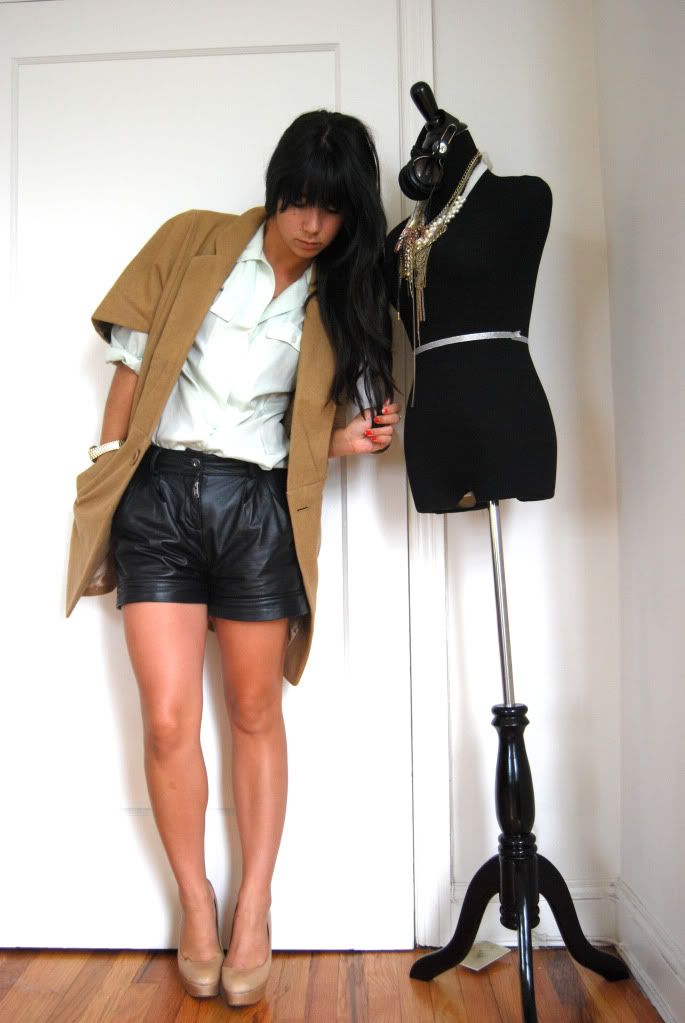 Picked up two of my fall must-haves over the past few weeks: leather shorts and a camel coat. Well, the camel coat was a purchase last year, but it's been proving to be really current with everyone's obsession as it being the "it" color. Knowing me, I might have to pick up another camel coat, one with longer sleeves perhaps.
How was everyone's weekend? I saw
these guys
just last night and I'm still in a dream from it.
(P.S. If you haven't already, watch the video above in Chrome. You won't regret it!)
Shirt: Silk mint green blouse, vintage Christian Dior
Jacket: Sleeveless camel coat, Editor's Jacket, ModCloth
Shorts: Leather shorts, Silence and Noise, Urban Outfitters (courtesy of my photographer)
Shoes: Nude platform heels, Aldo