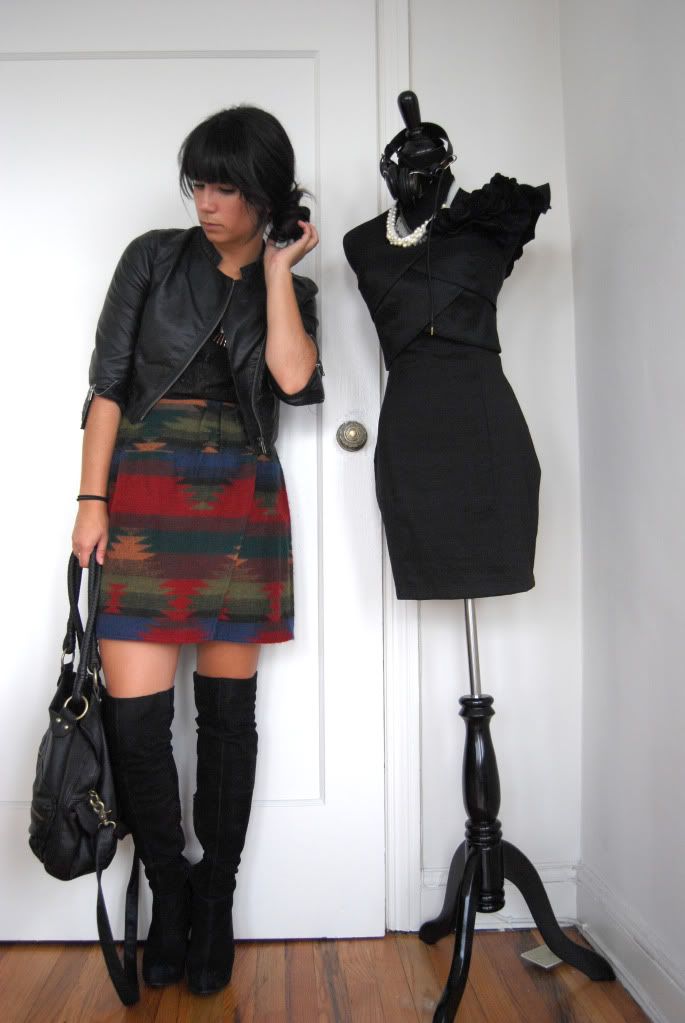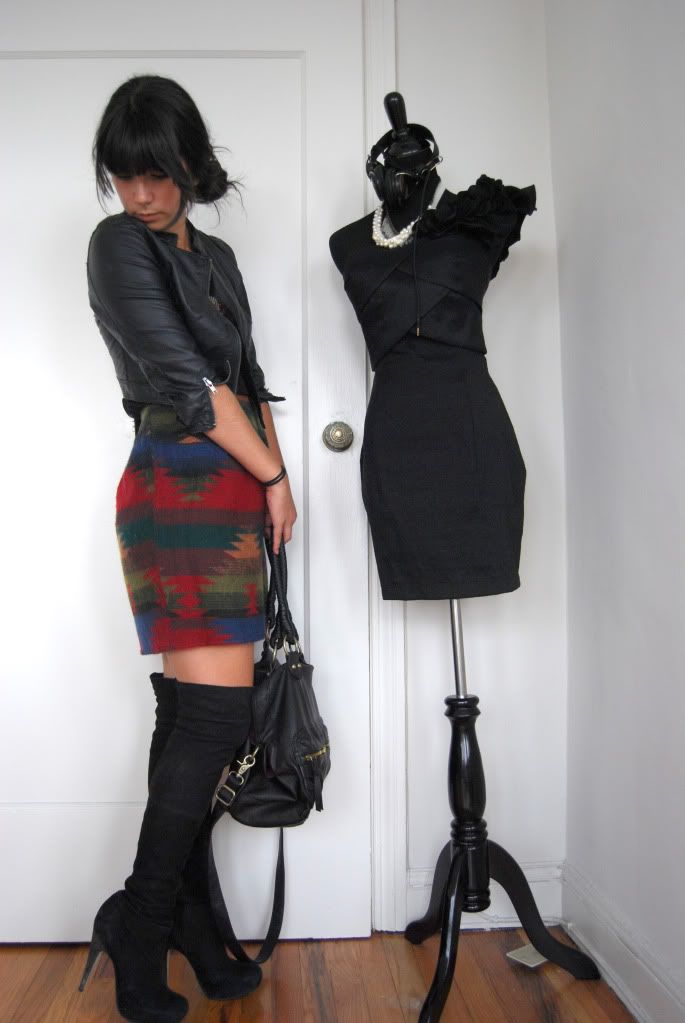 For all of those of you who helped out yesterday in my earnest search for the
elusive canvas Chloe knockoff boot
, I finally found them! Several of you lovelies tipped me off to a site that appeared to have been sold out of my size, but my fate with the internet gods turned around when they suddenly had a few size 7s left in stock. So...thank you, thank you, thank you!
As for this skirt, I picked it up over the weekend at a consignment shop. I absolutely love the navajo print of it, it's wool material and the fact that it's not so humid now in the mornings so I can bundle in lots of layers. In fact, I'm having a hard time seeing out my windows right now, the fog is so dense I'll need a spoon to dig my way to the bus stop this morning. (heading to silverware drawer now...)
Happy Tuesday, everyone!
Jacket: cropped leather jacket, Forever 21
Top: Lace tank top, Forever 21
Skirt: Navajo print skirt, via Wasteland @ Haight
Boots: Over the knee suede boots, Topshop
Bag: Leather handbag, Old Navy