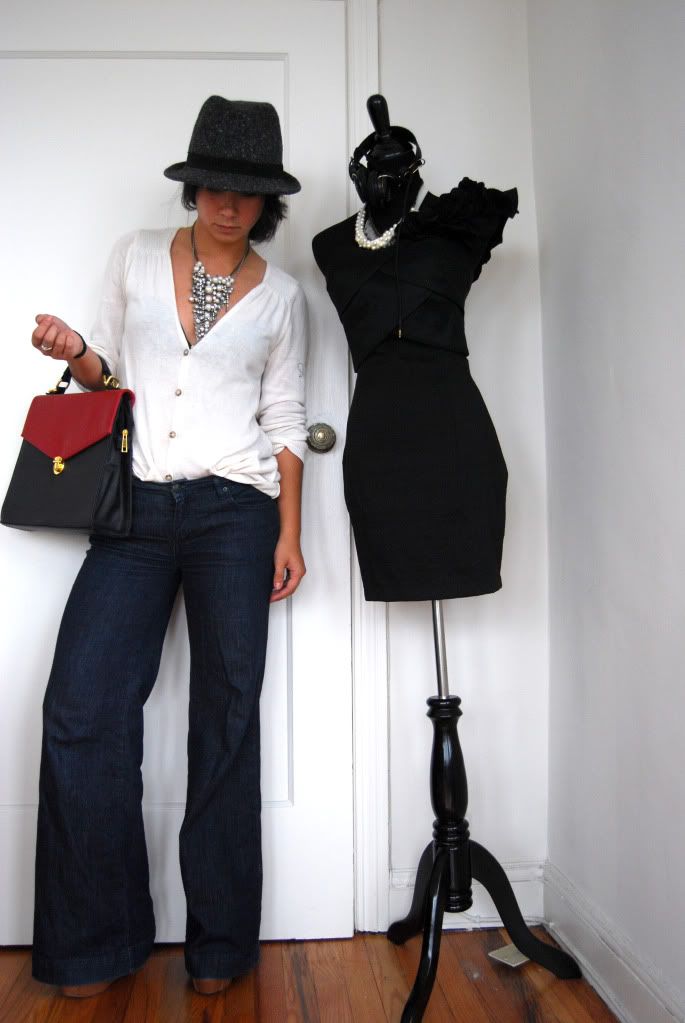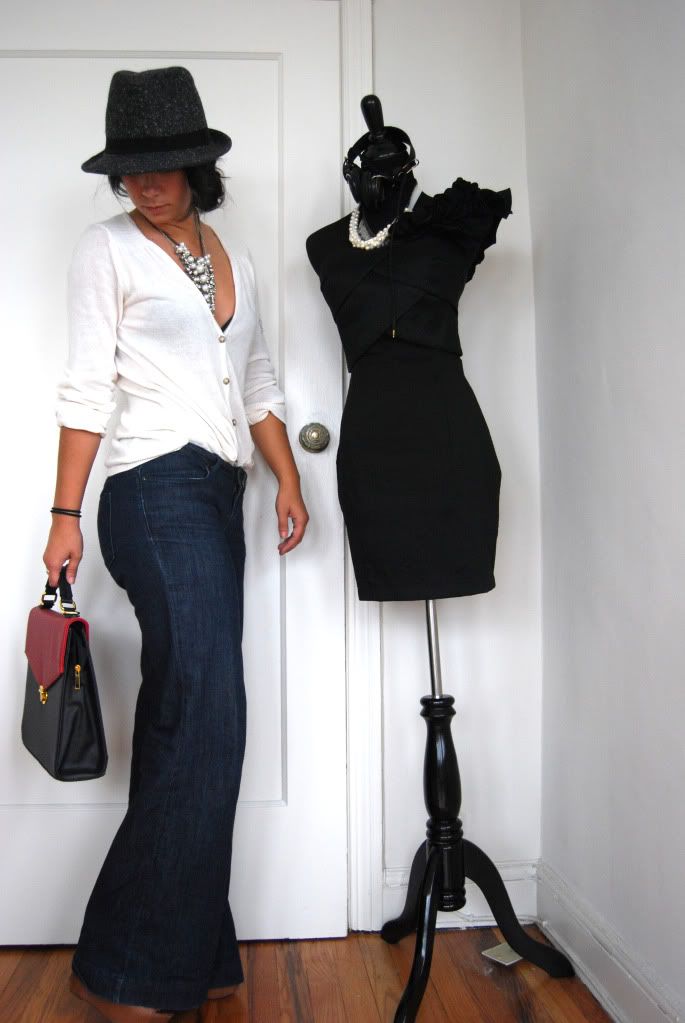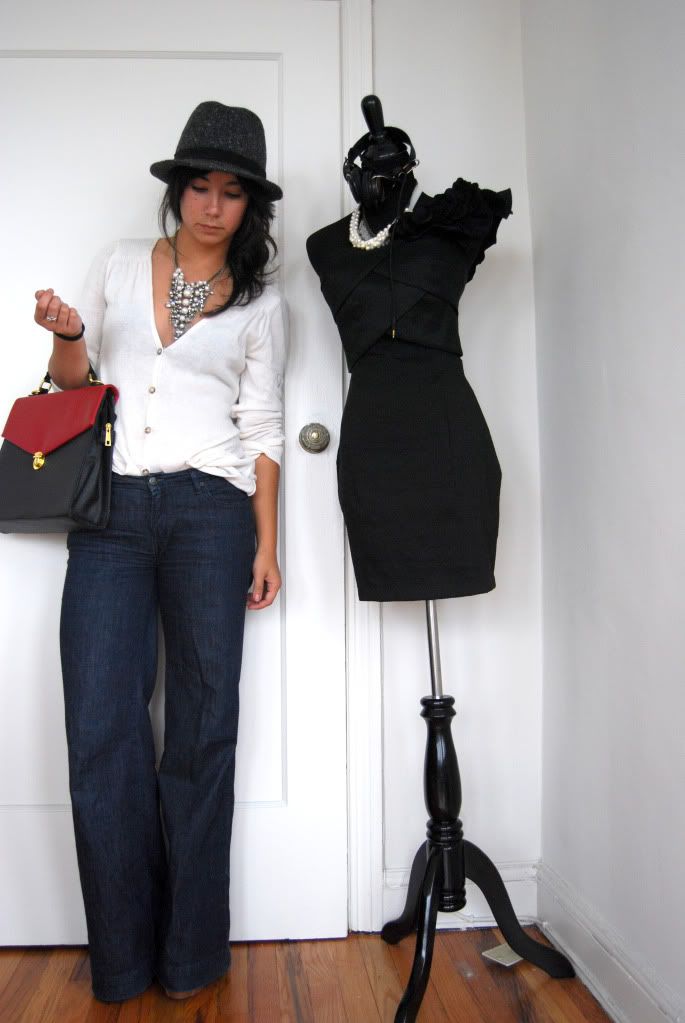 Lately, I've been living in these wide-leg jeans, giving my skinny jeans a much needed rest. I actually forgot how much I like a little flare to my pants, especially how they perfectly hide all but a little peek of your heels if long enough.
How are you guys incorporating the wide(r) leg trend? Bell bottoms? Wide leg trousers? Boot cut?
Cardigan: Cream cardigan, vintage (can't remember where I got it)
Jeans: Wide leg jeans, vintage (ditto as above)
Shoes: Oxford wedges, Steve Madden
Hat: Men's wide brim felt fedora hat, picked up at the flea market!
Bag: Top handle bag, via my new favorite store Therapy
Jewelry: Rhinestone necklace and pearl necklace, Forever 21