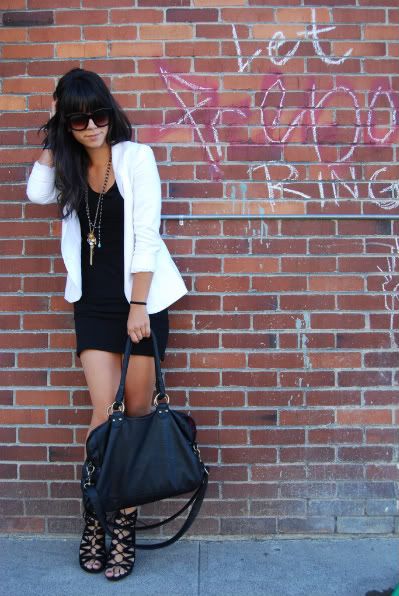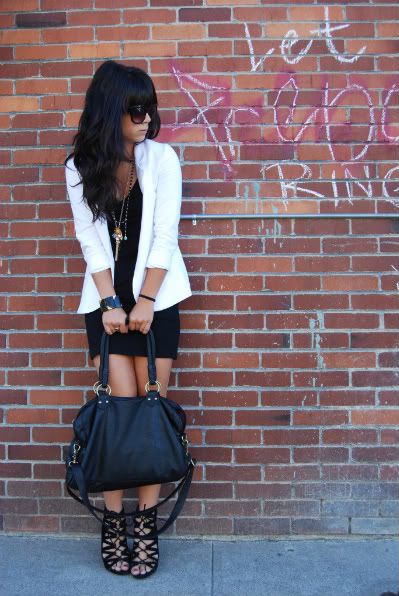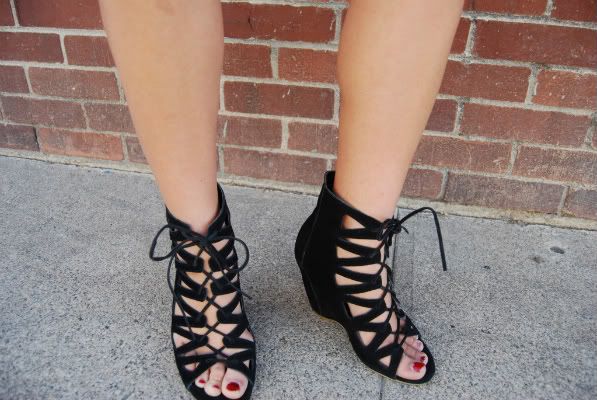 I'll admit it. After hitting "submit my order" on the Aldo Web site for these shoes, I had a hint of buyer's remorse. Did I really need them? Are they the right size? Shouldn't I be saving that $100 for my car insurance?
Ha. Yeah. Right.
Well, they finally arrived the other day and I have to say, no regrets. Super comfy, felt great in them and loved them with this black and white, corporate-looking outfit. Which actually worked out for the best as I got a last minute text message from my publisher saying that she had a cancellation on her TV show and needed me to fill in as a guest. I'm no good on camera, but I felt pretty TV-ready in this number.
The next splurge you ask? Well a ticket to the Sunday Treasure Island music festival is looking pretty good right about now. My mouse is hovering over the "Submit my order" button again. Looks like my car insurance might have to wait...
Dress: Black body conscious dress, Target
Blazer: White blazer, Urban Outfitters
Shoes: Black gladiator wedges, Aldo
Purse: Black leather purse, Old Navy
Sunglasses: Tortoise shell sunnies, Fred Flare
P.P.S. Please excuse the shoddy paint job on my toe nails. Yikes! Will fix soon.