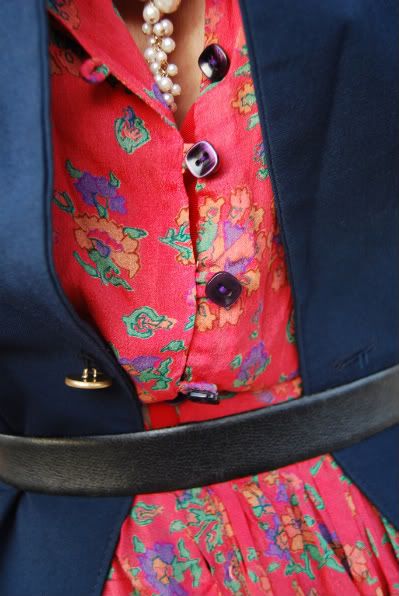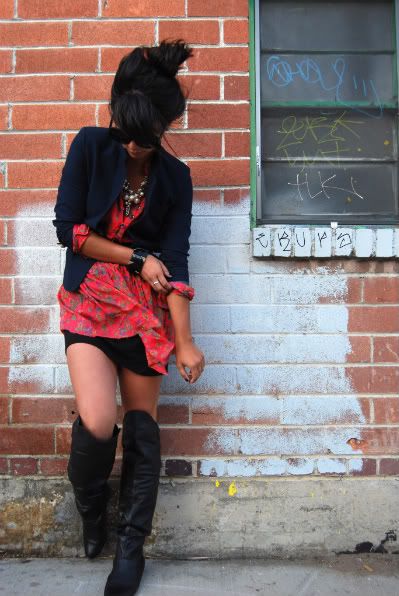 Taking these photos was like standing in a 100 mph wind tunnel. I guess that means fall has arrived. In full force.
In other news, we just had a Forever 21 open here in Reno. I know, I know. You must be thinking, how did we survive BF21 (before Forever 21). Honestly, I'm not sure how I slept at night. Or functioned for that matter.
As for the outfit, (oh yes, I suppose I should actually get down to business here) I wanted to try out one of my dresses with long sleeves. After browsing through several runway collections and seeing the over abundance of sleeves, I decided to pull out this vintage find with a belted boyfriend blazer. The dress itself is actually originally from Virginia City, the previous owner set up her makeshift garage sale on her front stoop and made up prices as she went along.
When I asked her how much this dress was (which was originally much longer before I chopped off about 8 inches, about 5 inches too much!) she looked at the dress, looked at me, looked at the dress and decided on, "$1." As if she were asking for a fortune.
Dress: Vintage floral dress
Boots: Black leather over the knee boots, Chinese Laundry
Blazer: Navy blue boyfriend blazer, Urban Outfitters
Jewelry: Pearl and gold chain drippy necklace, F21