The group, holding up traffic as usual.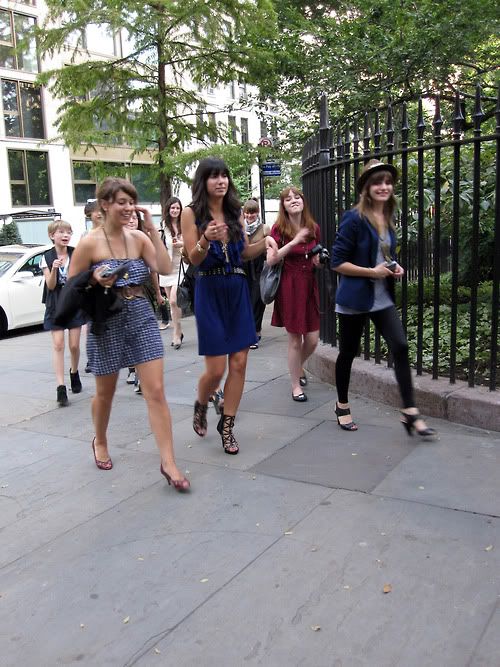 Action shot!
Yep, I get to sleep here. Don't hate.
Official first day of the Weardrobe Conference, over. And I couldn't be more stoked/happy/excited/anxious/incredibly on the edge of my seat waiting for more! Unfortunately, it's late, I'm somewhat tired, so list format will have to suffice.
Today included:
Opening our bags of free SWAG - shoes, t-shirts, JEANS, jewelry galore, outfit posts with details to follow!
Hitting the streets with a professional street fashion photographer (more on that to come!)
Scarfed down some NY pizza
And of course, meeting the awesome other girls and discussing how surreal it is to actually physically meet each other face to face
More to come!