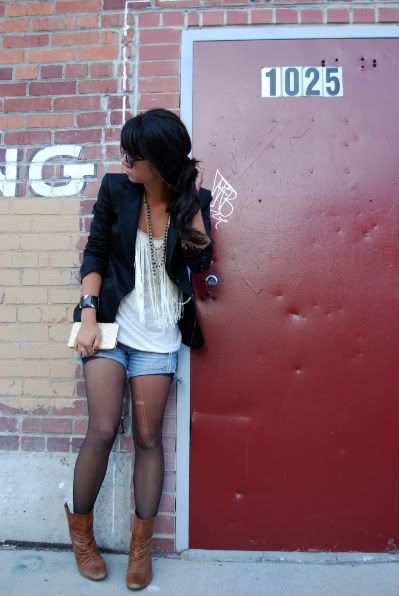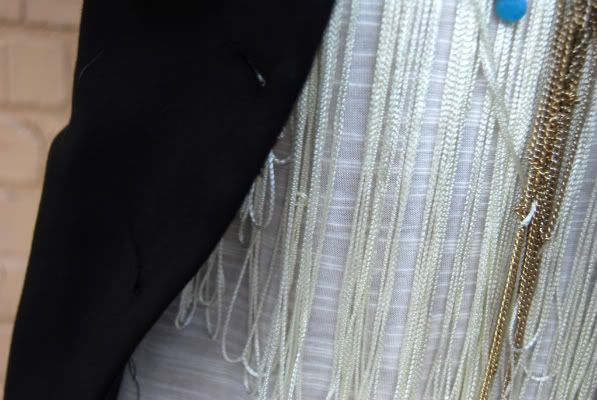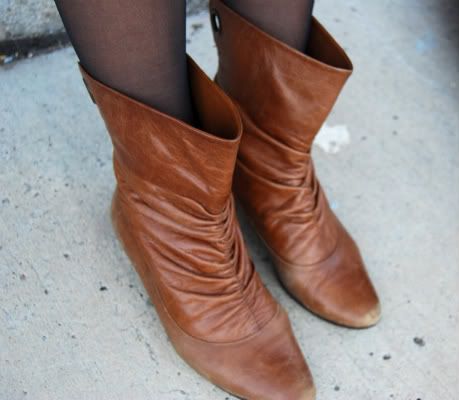 Hey all. The shoot last night went extremely well. Lots of girls running around in flapper dresses, sequin headbands and champagne glasses in hand as the boys sort of, well, chased them around. I can't wait to share the photos with all with you. All in good time, all in good time.
On that note, I think I must have caught the flapper fever because I just couldn't help myself this morning when throwing on this fringe tank tank from Urban Outfitters. It gets tangled on pretty much everything in my path and those within a 12 inch radius of me, but ah, who cares?
Happy Friday, everyone!
P.S. Please excuse the horrible run in my tights. I accidentally ripped it right before these photos were taken. Ah, thank goodness for the weekend.
Blazer: Black tuxedo blazer, Express
Tank: Flapper fringe tank, Urban Outfitters
Shorts: Jean cut-offs, Abercrombie & Fitch
Boots: Ankle boots, Aldo
Tights: Black sheer tights, Target, run courtesy of me!