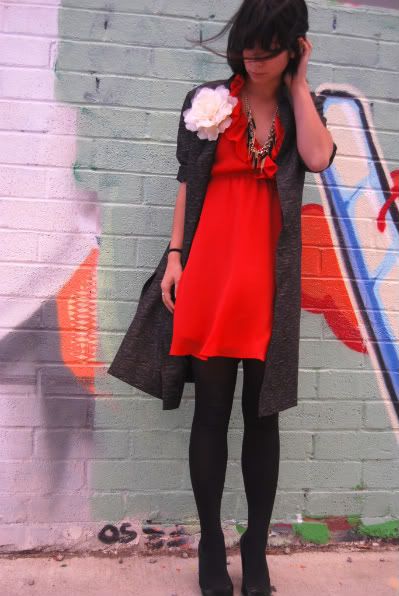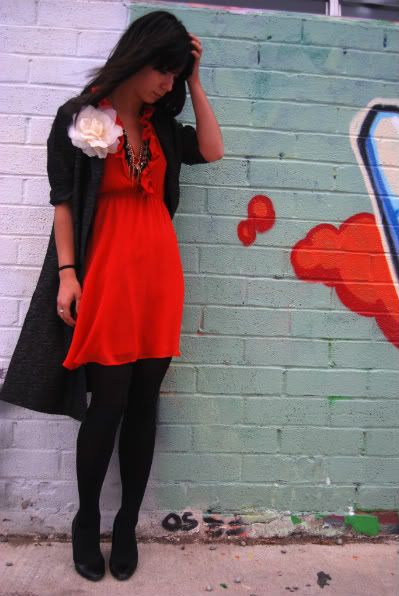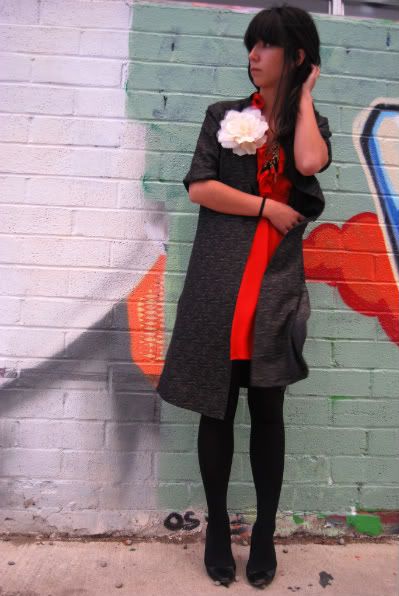 Question: How do fashion bloggers survive the elements? I just about lost all my fingers taking these photos due to extreme cold winds and sporadic snow flurries. Which believe you me, makes it very hard to type afterward.
That said, I'm going to direct you elsewhere. Somewhere where people have warmer hands than I, thereby allowing them to type somewhat coherently.
Now if you'll excuse me, I'm going to stuff my face with soup.
Dress: Red ruffle dress, Old Navy
Jacket: Vintage charcoal coat
Tights: Black sheer tights, Target (with no runs!)
Shoes: Black heels, Aldo
Jewelry: Flower pin and gold chain necklace, Forever 21